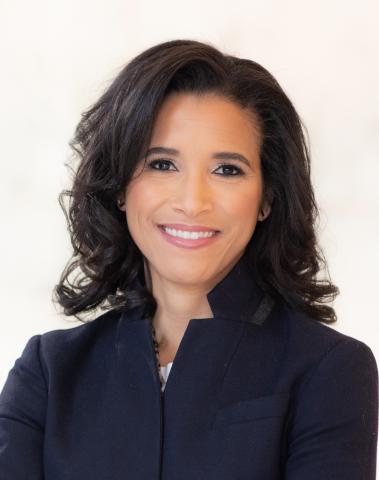 Gov. Kathy Hochul announced that Adrienne Harris has been nominated to lead the New York State Department of Financial Services as its next Superintendent. Formerly a top economic advisor to President Obama, Ms. Harris will become the state's top financial regulator tasked with overseeing the banking and insurance industries and their compliance with state laws as New York works to rebuild its economy in the wake of the COVID-19 pandemic, if confirmed by the Senate.
"As I've said from the moment I took office, I will be assembling the strongest possible team to help New York move towards a brighter future and with Adrienne Harris as our state's top financial regulator, New Yorkers can rest assured that this administration isn't simply focused on just protecting consumers, but on advancing an equitable economic recovery that seeks to lift up all citizens, not just the privileged few," Governor Hochul said. "From her time working with President Obama to help the nation forge a path forward in the aftermath of 2007's Great Recession to her vast experience in the private sector helping ensure companies of all sizes act as good corporate citizens, there is no one better suited to help lead this state's economy forward and I, for one, cannot wait to get to work with Adrienne to deliver real results for the people of this great state."
"I am honored and humbled by the privilege to work with Governor Hochul to serve the people of New York," Adrienne Harris said. "Under her leadership, we will work together to ensure we have a robust and fair financial system, and an equitable economy. New Yorkers deserve no less. I look forward to getting to work."
Ms. Harris began her career as an Associate at Sullivan and Cromwell LLP in New York City representing a number of U.S. and non-U.S. based corporations in various forms of litigation and regulatory matters, before accepting a position at the United States Department of the Treasury under President Obama. While at the Treasury Department, Ms. Harris served as a Senior Advisor to both Acting Deputy Secretary and Under Secretary for Domestic Finance, Mary Miller, and Deputy Secretary, Sarah Bloom Raskin. As Senior Advisor, Ms. Harris focused on a number of financial policy issue areas which were, and continue to be, critical to the advancement of the national economy. This work ranged from helping jumpstart national financial reform efforts to finding ways to advance fintech, identifying solutions to the student loan crisis, analyzing the nexus between foreign investment and national security, and working to promote financial intelligence and health in communities throughout the country.
Following her time at the Treasury Department, Ms. Harris then joined The White House, where she was appointed as Special Assistant to the President for Economic Policy, as part of the National Economic Council. In this role, Ms. Harris managed the financial services portfolio, which included developing and executing strategies for financial reform and the implementation of Dodd-Frank, while also continuing to advance fintech initiatives, consumer protections for the American public, cybersecurity and housing finance reform priorities.