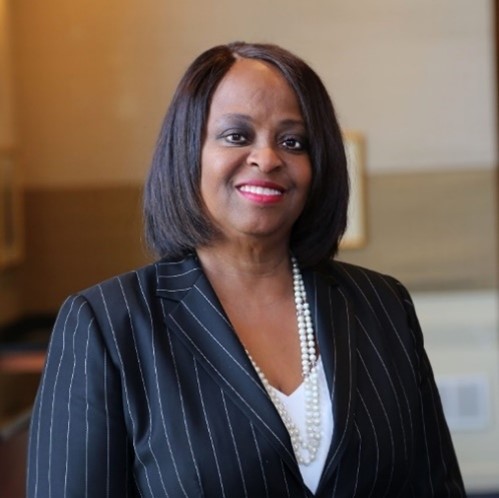 Lewis confirmed as chair of ExIm Bank
Ms. Reta Jo Lewis was confirmed as President and Chair of EXIM's Board of Directors by the Senate on February 9, 2022 to a term ending January 20, 2025. Ms. Lewis is a senior executive with over 25 years of leadership experience in international affairs, legal, public policy, business and regulatory affairs, and subnational diplomacy.
Ms. Lewis was most recently a Senior Fellow and Director of Congressional Affairs at the German Marshall Fund of the United States. At GMF, Ms. Lewis led and oversaw 
initiatives, programs, and bipartisan exchanges for members of the U.S. Congress and their European counterparts, focusing on leadership development and subnational diplomacy efforts. Prior to her time at GMF, she served as the first-ever Special Representative for Global Intergovernmental Affairs under Secretary Hillary Clinton at the U.S. Department of State during the Obama-Biden Administration. As Special Representative, Lewis was the chief diplomat in charge of the international efforts to build and support strategic relationships between the federal government, state and local leaders, and their foreign counterparts. In 2013, she was awarded the Secretary's Distinguished Service Award.
Ms. Lewis was the first Black woman to serve as Vice President and Counselor to the President at the U.S. Chamber of Commerce. She led the Chamber's initiatives focused on fostering strategic alliances between small businesses, especially women- and minority-owned businesses, entrepreneurs, and executives. She is a Life Member of the Council on Foreign Relations and Member of the Board of the Leadership Council for Women in National Security. Ms. Lewis received a J.D. from Emory University School of Law, an M.S.A.J. from American University, and a B.A. from the University of Georgia. She is a native of Statesboro, Georgia.
ABOUT EXIM:
The Export-Import Bank of the United States (EXIM) is the nation's official export credit agency with the mission of supporting American jobs by facilitating U.S. exports. To advance American competitiveness and assist U.S. businesses as they compete for global sales, EXIM offers financing including export credit insurance, working capital guarantees, loan guarantees, and direct loans. As an independent federal agency, EXIM contributes to U.S. economic growth by supporting tens of thousands of jobs in exporting businesses and their supply chains across the United States. Since 1992, EXIM has generated more than $9 billion for the U.S. Treasury for repayment of U.S. debt. Learn more at www.exim.gov.