Richardson to lead S.F. health plan
Richardson among the 50 Most Important African-Americans in Infrastructure as California Goverment Operations Secretary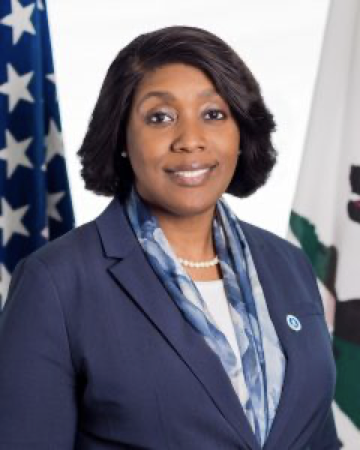 The Governing Board of the San Francisco Health Plan (SFHP) has announced that Yolanda Richardson, currently the Secretary of the California Government Operations Agency, will succeed John F. Grgurina, Jr., as Chief Executive Officer, effective April 4, 2022. 
Secretary Richardson has more than 20 years of healthcare leadership experience, including her current role as Governor Newsom's Secretary of the California Government Operations Agency, leading 11 state departments and offices essential to the effective administration of California state government.  In January 2021, Governor Newsom called on Yolanda to help increase the pace of vaccine administration statewide and ensure vaccines were distributed equitably.  She launched a "Get Out the Vaccine" campaign in partnership with UCLA and community organizations statewide to promote vaccinations, knocking on more than three million doors to help Californians access the COVID-19 vaccine. For her wide-ranging work during the pandemic, Yolanda was named "Public Administrator of the Year" in 2021 by the American Society of Public Administration (Sacramento Chapter) and one of five "Warrior Women" leading the fight against COVID-19 in 2021 by California Women Lead.
Prior to joining the Agency, Secretary Richardson helped found Covered California, one of the nation's most successful health insurance exchanges.  Beginning in 2011, she helped grow the organization to become one of the nation's most successful Affordable Care Act exchanges.  By the time she left the role of Chief Deputy Executive Director in 2016, Richardson's efforts had helped enroll millions of Californians in health coverage and cut the state's rate of the uninsured by half.
"I am honored to be selected to lead SFHP, a strong, innovative organization with a compassionate mission and an outstanding network of health care providers, staff and members," said Secretary Richardson.  "I am excited to return to SFHP where I once served as COO and as CEO, I will continue to build on SFHP's innovative culture and advance its vision into the future."