High stakes races in Arkansas, Florida, Georgia, Kentucky, North Carolina, Wisconsin in 2022
Breaking through in statewide elective offices is a key to advancing African-American communities. The gubernatorial races in Arkansas and Georgia and senatorial campaigns in Wisconsin, Florida, North Carolina and Kentucky are important for voters and donors in 2022.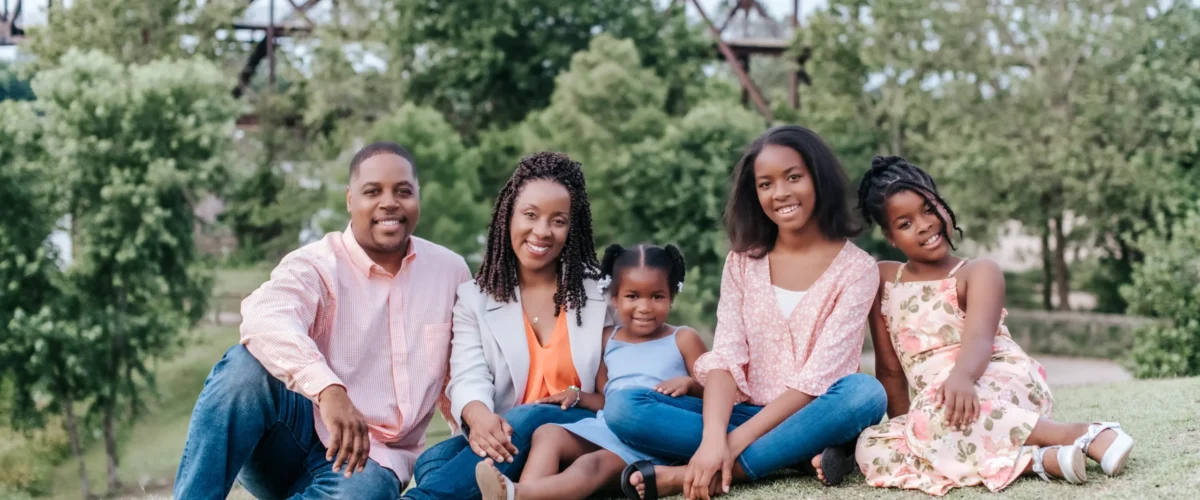 Jones visits every county in Arkansas
LITTLE ROCK —Chris Jones officially filed to run for Governor of Arkansas at the State Capitol and immediately hit the road. Jones, a Pine Bluff native, filed with the Secretary of State shortly after the traditional "ringing of the bell" started the filing period of the 2022 election cycle. Jones's filing coincides with his statewide Promise of Arkansas Tour, where he is visiting communities in all 75 counties to kickoff the primary election. "Arkansans are ready for change and ready to meet this moment," said Chris Jones. "Right here in Arkansas, there is an opportunity for a new kind of leadership, one that gives you hope, dares to dream big, puts division aside, and focuses on solving problems. I'm running for Governor of Arkansas, the state my family has called home for over 200 years, because I want to bring us together and lift up communities in every corner of this great state of ours. "This moment today is the start of a historic movement that will lift Arkansas from the bottom of the national rankings and showcase our true promise. This campaign will be modeled after the grit, the ingenuity, and the resilience of everyday Arkansans, the people who look around at other states thriving, and ask, "Why not us?" "This campaign will show the nation what it means to win in so-called 'red' states. We will get Arkansas out of the basement on voter turnout, and we will do it in the Delta and in the Ozarks, places where so much of the American story has been birthed. We will show the nation how to change the conversation - one vote at a time. "By the end of the month, I will have visited every single county in this state. And what I am seeing is unrealized potential. We can have world-class preschool, dependable broadband internet, drivable roads, clean drinking water, and bridges that don't crack. "I believe this state is worth believing in, worth investing in, worth lifting up. I want to make sure Arkansas is the best place to live, work, and raise a family in the United States. And we should settle for nothing less, because we deserve nothing less." If elected Governor, Chris Jones would be the first Black candidate to win statewide or federal office in Arkansas, the only former Confederate state left to do so. Additionally, Jones would be the first Black gubernatorial nominee of either major party in the state. The Promise of Arkansas Tour marks Jones's introduction of signature policy issues: high-quality preschool for all families, affordable broadband for every home, and economic development focused on creating high wage jobs
Abrams launches one Georgia tour
ATLANTA – One day after officially qualifying as a candidate for governor, Democratic candidate for governor Stacey Abrams announced a statewide "One Georgia Tour" in which she will meet Georgians across the state, talking about her plans to expand Medicaid and create jobs, fully fund education and address public safety and criminal justice reform. Events next week will take place in the following cities: Albany, Athens, Atlanta, Augusta, Columbus, Cuthbert, Midway, Thomasville and Warner Robins. Abrams went yesterday to the Georgia State Capitol, where she served for seven years as House Democratic Leader, to officially qualify as a candidate for governor. She was joined by her mother, father, sister and brother. Abrams for Governor announced it raised more than $9.25 million from over 100,000 donors in its first two months. The campaign has $7.2 million on hand. "More than 100,000 grassroots donors have invested in our campaign because they believe as we do that opportunity and success in Georgia should not be determined by zip code, background or access to power," said campaign manager Lauren Groh-Wargo. "As her Republican opponents fight each other, put greed before Georgians and push dangerous criminal carry legislation, Stacey Abrams will continue to fight as she has for years for Georgians, their jobs, their health care and their safety. While we are in a strong position to raise the resources we need to win, we take nothing for granted as we are certain to face a well funded opponent in the general election."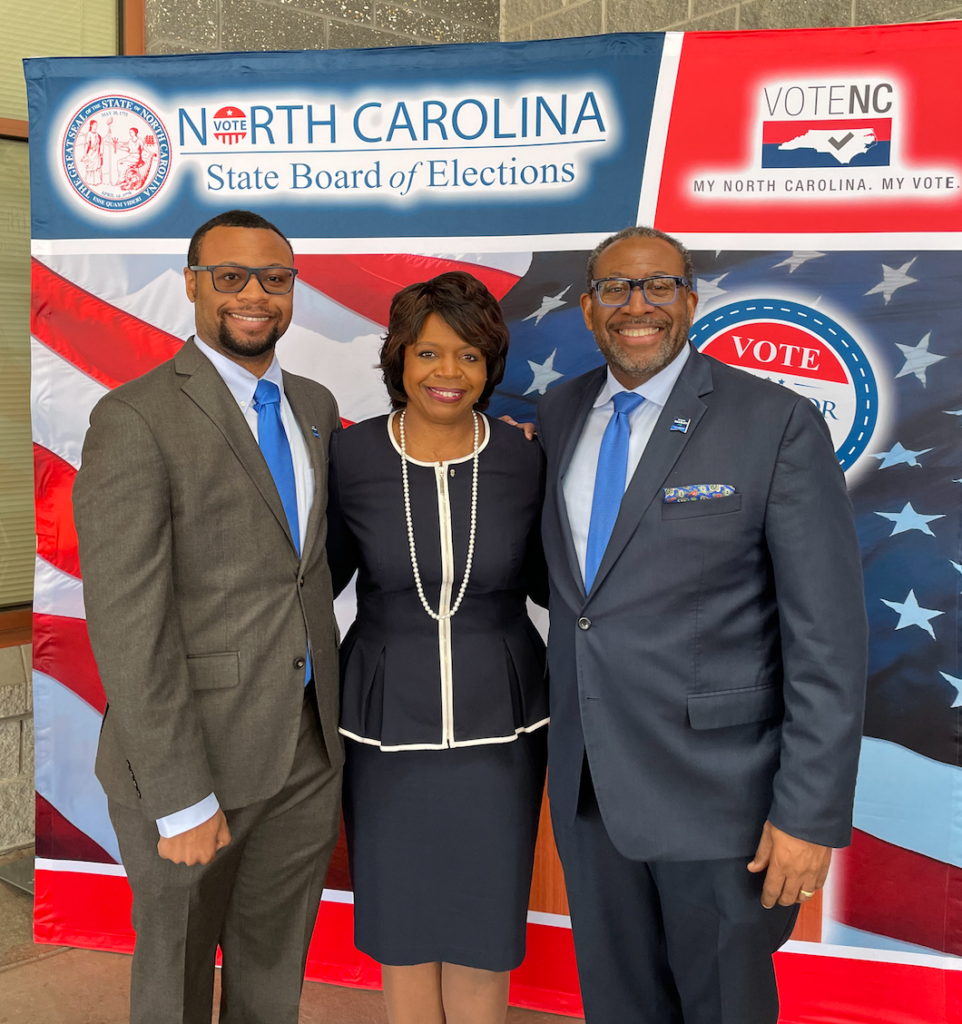 Beasley addresses pay gap
RALEIGH: Democratic candidate for U.S. Senate Cheri Beasley released the following statement on Equal Pay Day: "Women deserve equal pay for equal work, and it is past time that it becomes a reality in every industry and for every worker. Closing the gender pay gap is good for workers and for families – and it's good for our economy as a whole. In the Senate, I'll fight for pay equity and for an economy that works for all North Carolinians," said Cheri Beasley. In North Carolina, women made 81.1 percent of what men made in 2020 median earnings. March 15, 2022 represents how long into the year women would have to work to earn the same amount men did last year. For every dollar white men earn, women on average earn $0.82. And women of color are disproportionately impacted by the wage gap: African American women earn $0.58, Latina women earn $0.49, Asian American and Pacific Islander women earn $0.75, and Native American women earn $0.50. Nonpartisan experts have found that pay equity could strengthen North Carolina's economy. In 2021, if men and women earned the same amount, the poverty rate for women in North Carolina would decrease 38.2 percent. Additionally, if women were paid the same amount as men, the average North Carolina women would see a wage increase of 16.4 percent. Combining the earnings increase of North Carolina women would add more than $15 billion to the state's economy, equaling 2.6 percent of North Carolina's GDP. Last weekend, Beasley hosted a Women's History Month Event with Women For Beasley to discuss the issues impacting women in North Carolina – from equal pay, accessible child care, affordable health care, paid family leave, and more.