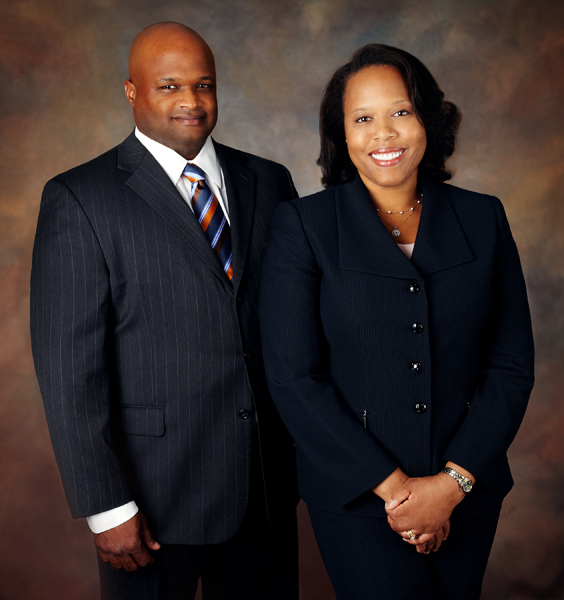 M&B Sciences takes over Clara Health to expand clinical trial management
BMWORLDWIDE–SAN FRANCISCO-SAN FRANCISCO — The Dr. T. Nathaniel Burbridge Center for Inclusive Innovation presents a BlackBio100 tribute to Drs. Eddilisa and Marcus Martin, founders of M&B Sciences, which has completed the acquisition of Clara Health in San Francisco, the largest such takeover by a Black firm locally on Monday, July 27 at 5 p.m.
They are among the Journal of Black Innovation National Black Business Month's Ten to a Billion standouts, featured in a presentation at last September's National Urban League conference.
With the addition of Clara Health, based in San Francisco, CA, and its innovative patient recruitment and retention technology platform, M&B Sciences has enhanced its ability to bring decentralized and hybrid trial technology tools to its clients while also maintaining its core values of ensuring patient centricity and diversity within clinical trials. Both M&B Sciences and Clara Health were founded on the principle of creating and leveraging technology to bring efficiency in clinical trials and democratize access to clinical trials for ALL communities. The combined company will move forward as M&B Sciences Inc.
"We are excited about the advancement in patient recruitment technology that Clara Health brings with its innovative Clara Platform. We believe this innovation, combined with the significant technological investment that we've already made into NeighborhoodTrials.com, positions M&B Sciences to be a leader in the patient recruitment and retention space. Over the next several months we will be working to integrate the Clara Platform with the NeighborhoodTrials platform to combine the best of the patient recruitment and retention services of each, along with the unique spatial epidemiology aspects of NeighborhoodTrials.com. This integration will position M&B as a leader in patient recruitment and retention with a focus on increasing underrepresented populations in clinical trials. The combination of the two companies will allow M&B to provide an even greater depth and breadth of expertise while continuing to support a dynamic, inclusive, and supportive trial experience for patients and providers," said Dr. Eddilisa Martin, CEO of M&B Sciences Inc.
The Burbridge Center for Inclusive Innovation is one of a series of life science magnets designed to capitalize on the largest sector among African-American businesses–health care.   Journal Publisher John William Templeton recently completed a history of federal health care policy and African-Americans for UC-San Francisco's REPAIR Project following two presentations in 2020 on the role of African-American medical practitioners in California and addressing infectious disease outbreaks.
The third BlackBIO100 will be announced during the 19th annual Journal of Black Innovation National Black Business Month in August.  M&B Sciences will be among the success stories Templeton highlights during his opening remarks to the US Black Chambers national conference on July 14 in Washington, D.C.
During its second annual eight-week How to Do Equity symposium, the Burbridge Center hosted Dr. Reynold Verrett, president of Xavier University, to discuss his plans to open the first new HBCU medical school in 40 years; and Crystal Ashe, director of graduate public health at Tuskegee University, along with Dr. Ahimsa Porter Sumchai, UCSF alumnae of the year for the Hunters Point Biomonitoring Program.
The reversal of Roe v. Wade accentuates the need for Templeton's top recommendation — the establishment of 10 additional HBCU medical schools across the South to bring the number of African-American doctors to the level needed to meet the needs of 75 million African-Americans in 2040.
"M&B Sciences brings Black communities the ability to present the geospatial epidemiology to drive policy and budgets," adds Templeton.  Chair of Central Brooklyn Economic Development Corp. in New York City, Templeton will also make announcements about groundbreaking of a center in Brooklyn's Brownsville neighborhood on July 14.
.