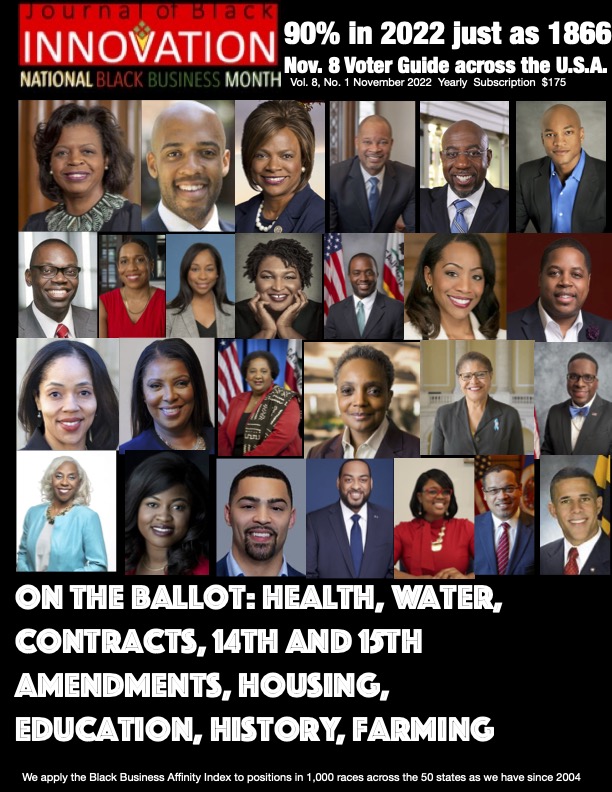 ORLANDO — Maribel Brinkle, owner of Remote Clinc RX, has put her 30 years in public health behind the creation of a service to reach directly to communities which have not been well served.
She also leads the Black history organization in northwest Orange County and regularly hosts Rep. Val Demings to her events.
For Brinkle, health and history are reasons why she wants someone like Demings in the U.S. Senate.
It isn't a fantasy.   From North Carolina to Alabama, for the first time in history, at least one, and in South Carolina and Georgia, two African-Americans are running for the U.S. Senate on the general election ballot.
From Maryland to Georgia to Arkansas to Alabama to Iowa, African-American candidates are running for governor.
California has three African-American statewide candidates.
It is the fulfillment of the 15th Amendment with the looming danger of significant rollbacks depending on the results.
Like the election of the first African-American president in 2008, the drive to capture statewide offices, propelled over the past 19 years by National Black Business Month, has attracted powerful opponents and a last-minute appeal to the basest racist themes.
Complicating the normal tensions is the involvement by the Russian government over the past eight years in spreading misinformation to African-American voters and hate messages about them.
The November Journal of Black Innovation tracks more than 2,000 races including such little known offices as controller of California, who handles the cash for the fifth most powerful economy in the world; and New York State attorney general, the most powerful enforcer of business laws.
In December, we unveil the 22nd annual 50 Most Important African-Americans in Technology who will gather in San Francisco Jan. 15, 2023.
Tigray truce applauded by African Union; calls for immediate humanitarian assistance
BMWORLDWIDE–ADDIS ABABA-The Chairperson of the African Union Commission, His Excellency, Moussa Faki Mahamat welcomes the Declaration of an indefinite Humanitarian Truce by the Government of the Federal Democratic Republic of Ethiopia in an effort to expedite the provision of much needed humanitarian aid to people in need in the Tigray region. Mahamat further welcomes the announcement by the Regional Government of Tigray committing to observe the said humanitarian truce, and also welcomes its declaration of an immediate cessation of hostilities.
The AU Chair calls the donor community and humanitarian agencies to redouble their efforts to alleviate the dire humanitarian situation in Tigray and all affected regions, including Amhara and Afar regions. The Chairperson reiterates the call for all partners to scale up humanitarian relief efforts in order to reach all those in need.
Mahamat continues to advocate for a negotiated permanent comprehensive ceasefire, and for parties to engage in dialogue towards this goal.and urges the AU High Representative for the Horn of Africa, H.E Olusegun Obasanjo, former President of Nigeria, to continue his strong efforts working closely with the parties and stakeholders towards the swift resolution of the conflict.
.