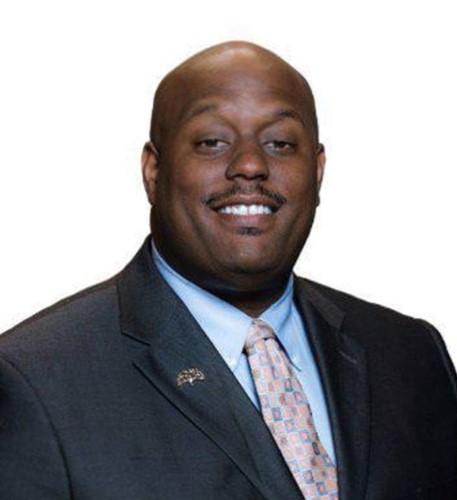 Mitchell brings experience to Baltimore public works department
The Journal of Black Innovation has selected Jason W. Mitchell, director of Baltimore public works, among the first annual 50 Most Important African-Americans in Infrastructure. The selectees represent the change-makers who can change patterns of disinvestment and drive progress in Black neighborhoods.
Jason W. Mitchell, Ed.D., began his tenure as Director of the Department of Public Works on May 3, 2021. Jason has over 20 years of progressive experience in private and public sector operations, strategic capital planning, budgeting, forecasting, resource management, labor relations, community development, and fiscal management.
In his capacity, Jason oversees the delivery of high-quality drinking water to 1.8 million residents and businesses in seven counties, wastewater treatment for many of those same customers, and solid waste services for all of Baltimore City. As Director, he balances the continued demands of maintaining critical infrastructure and financial stability with innovation in sustainability and long-term solid waste, water, and wastewater planning.
Before joining Baltimore City DPW, Jason served as the Assistant City Administrator for the City of Oakland where he managed more than 2,500 employees in the Departments of Public Works, Transportation, Planning, Building, Library, Parks and Recreation, Human Services, Workforce Employment Services, and Oakland's 311 system. He also supported the city in all budgetary and labor discussions. Before joining the City Administrator's Office, Jason worked for eight years in the Public Works Department as the Director, Assistant Director, and Departmental Administrative Officer. He also worked three years as Administrative Services Manager in the Oakland Parks and Recreation Department.
Jason has a proven track record as a change agent. He assisted with implementing Oakland's critical Zero Waste initiative, ensuring an estimated 55% diversion rate in commercial and multi-family organics in 2020 and the onboarding of a world-class Mixed Materials Processing Facility, adding 300 tons per day of diversion to its operations. Jason also initiated a Master Plan for Oakland Sewer and Storm Systems, utilizing the best industry practices to better plan for infrastructure maintenance and enable the stabilization of rates for ratepayers. He met and exceeded all aspects of the City's Sewer Consent decree resulting in significant reductions in inflow and infiltration targets. Jason was instrumental in addressing blight activities in Oakland through the "Oaktown PROUD" campaign and the "Student Ambassador" program, bringing awareness to and reducing illegal dumping and littering. He was Oakland's leader for the Reimagining Permitting Initiative that created a one-stop multi-departmental permitting center to increase efficiencies, advance analytics, and provide improved customer experiences.
Jason has a Doctoral degree in Organizational Leadership from the School of Education and an MBA from the University of San Francisco. He earned a Bachelor of Science degree with a concentration in Finance from California State University Eastbay. Jason is an active member of the International City/County Management Association (ICMA), American Public Works Association (APWA), and National Forum for Black Public Administrators (NFBPA).
50 Most Infrastructure selectees are gathering with the 21st annual 50 Most Important African-Americans in Technology, the BlackBio100 and Top 100 African Technologists during Innovation&Equity21 on the birthday of Dr. Martin Luther King Jr., Jan. 15, 2022 in San Francisco as part of the year-round programming of the Dr. T. Nathaniel Burbridge Center for Inclusive Innovation.
Innovation&Equity21: 50 Most Important African-Americans in Technology January 15, 2022
Innovation&Equity21: 50 Most Important African-Americans in Technology spotlights the Roy L. Clay Sr. Technology Pinnacle Award winners, Gen. C.Q. Brown, Chief of Staff of the U.S. Air Force; and Shawnzia Thomas, Executive Director of the Georgia Technology Authority and State Chief Information Officer as we tackle Breaking the Billion Dollar Barrier. See the full list of the 50 Most Important in the special edition of the Journal of Black Innovation with upcoming issues to include the BlackBio100; the 50 Most Important African-Americans in Infrastructure and the Top 100 African Technologists. Your registration includes a membership in the august Dr. T. Nathaniel Burbridge Center for Inclusive Innovation and a yearly subscription to the Journal of Black Innovation.