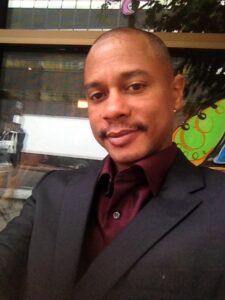 SAN FRANCISCO — When San Diego technology innovator Jeffrey Devine beamed into a San Francisco high school, few expected how well he related with students.
When the owner of 50-employee Devine Consulting, one of the 21st annual 50 Most Important African-Americans in Technology, began discussing the Stratospheric Observatory for Infrared Astronomy, (SOFIA), Devine noted that he was raised in Compton, CA, same hometown as tennis legends Serena and Venus Williams and filmmaker Ava Duvernay. Like those prodigies, Davine showed promise early, by programming computers at age 10 before attending University of California-Davis.
ReUNION: Education-Arts-Heritage launched its Culture Fridays learning challenge series with the 50 Most by having Devine describe his contract with the National Aeronautics and Space Administration to support the flying observatory which flies above water vapor in the atmosphere to get a view of the stars without distortion.
Dr. Will Dunford, assistant principal of Civic Center Secondary School in San Francisco, welcomed the technology pioneer by asking how the flying telescope compared with orbital and land-based telescopes.
Devine then introduced a video of Devine systems engineer Marcus Martinez, who downloads the data after each flight and is the chief information security officer for the program.
Martinez introduced himself as a native of South Central Los Angeles, noting that he was kicked out of several middle schools before passing a high school exam and skipping high school altogether. A decade later, Martinez took a single programming class and realized he could dramatically raise his income.
This life-changing decision offers a pathway to students who may not envision themselves in the highest earning careers. One of the objectives of the 50 Most, since 1998, has been to give studnets visible examples of what they can aspire to.
A number of NASA officials are among the 21st annual 50 Most Important African-Americans in Technology, dispelling stereotypes about space professions.