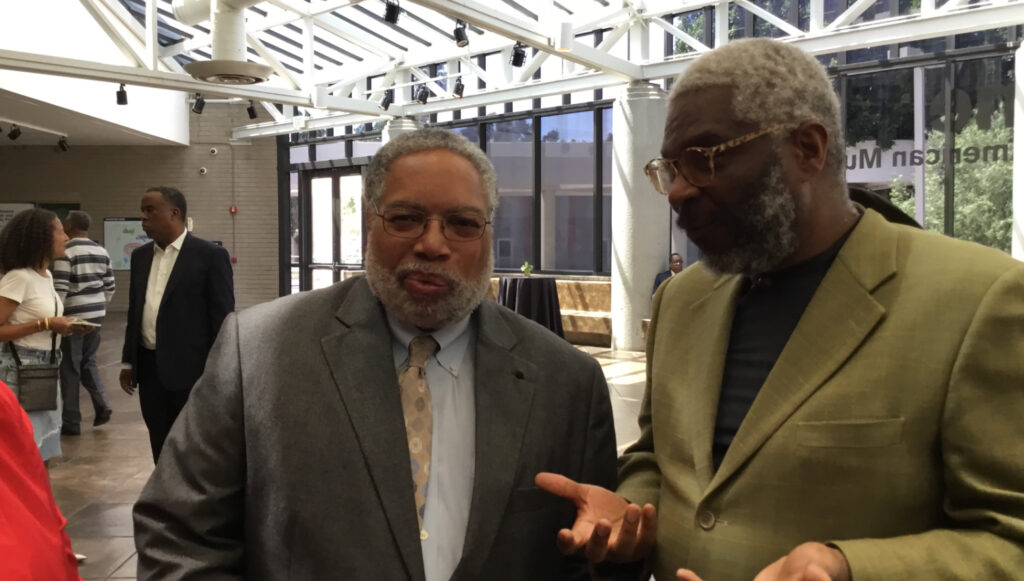 The 50 year veteran wisdom of one of the premier global thinkers
Terry Collins was so loved that Danny Glover sat quietly at his memorial without anyone noticing
Although Glover has never hesitated to lend his name to the unheard around the world, he didn't speak at the service for his college roommate. Everyone else had a story.
I joined Donald Lacy on KPOO 89.5 FM on the Tuesday after the Saturday memorial to collect all my thoughts about this humble giant who would not have been considered as famous as Glover, but had just as much impact globally
KPOO 89.5 is the continuing legacy of Terry Collins, who was board chairman of the only Black independent public radio station on the West Coast for the past 42 years. Go to KPOO.com to make your memorial gift.
It was the first station to play hip-hop, but also has a permanent home for the blues, gospel and a weekly show devoted just to John Coltrane.
The most poignant speaker was the head of Palestinian studies at San Francisco State who conveyed her amazement when Collins offered a weekly program on Palestinian issues.
Before KPOO, Collins was a draft counselor on Haight Street and the organizer of the Third World Liberation Front that conducted the student strike at San Francisco State in 1968. Bennie Stewart, Arnold Townsend and others in that movement still recalled those days as if they were yesterday, cherishing a 54 year bond with Collins.
I reflected on my three decades counting Collins as a friend. He continued to rail until his last day that my books Our Roots Run Deep: the Black Experience in California, Vols. 1-4 should be in every California classroom. Every February, we would launch into hour long discussions on the air about various aspects of Black history, with Collins adding his unique insights from having witnessed many major events.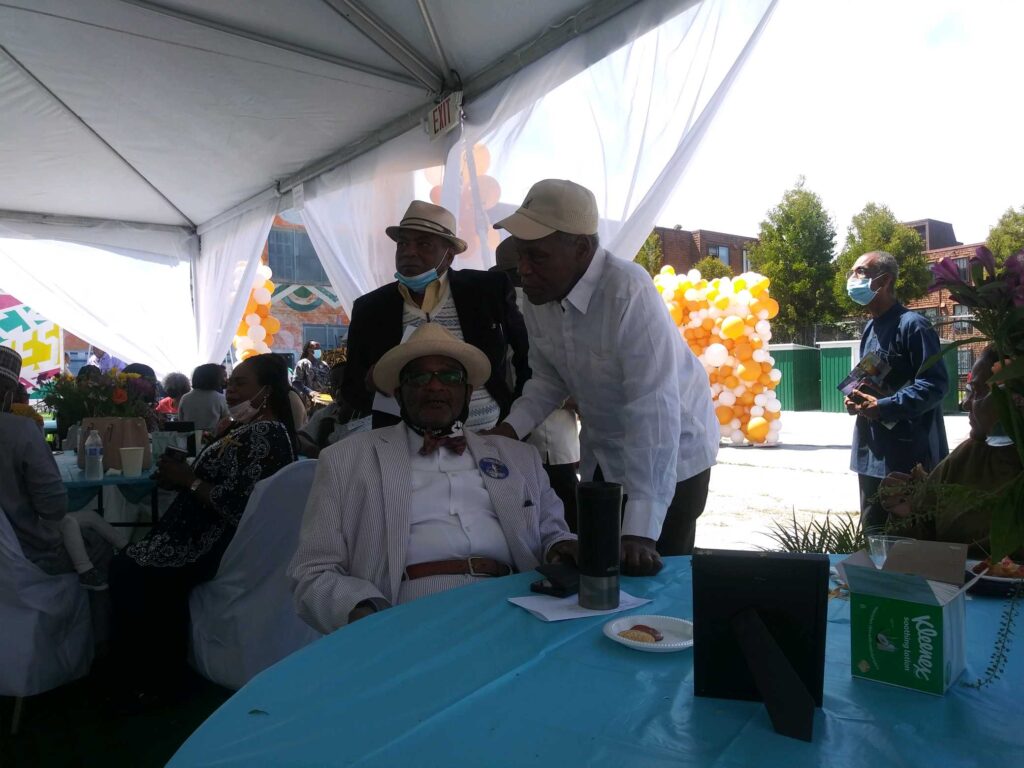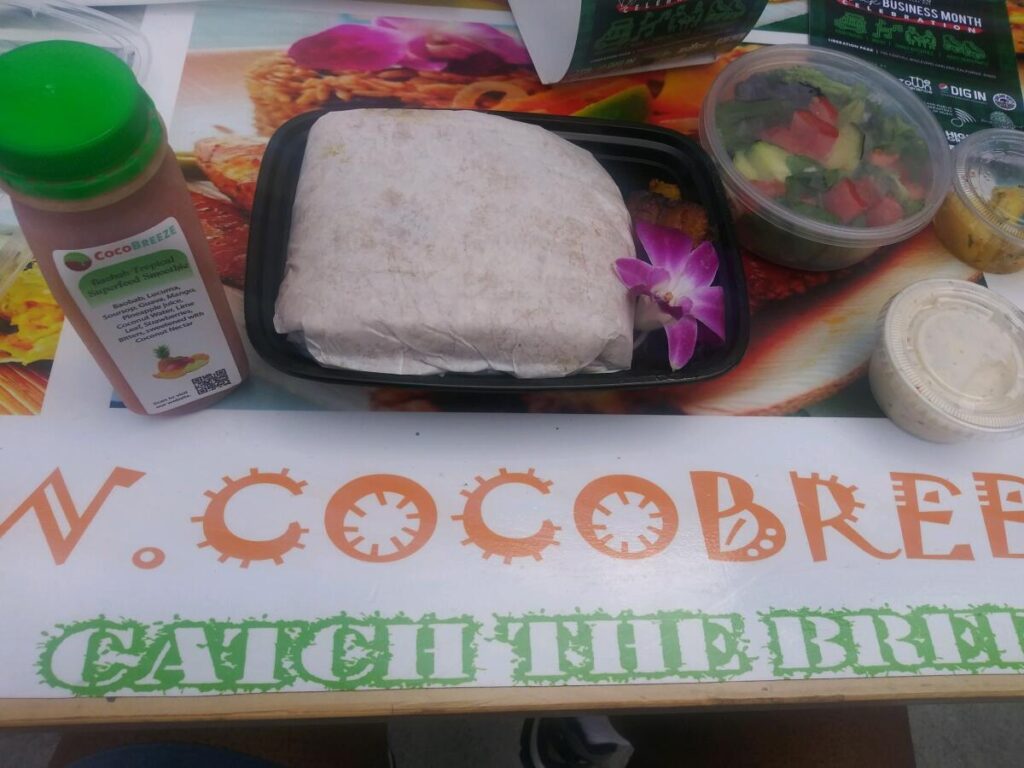 Black Food Days offer Freedom Food
While having a roti wrap, salad, fried plaintains and pickled pineapple at Cocobreeze in Oakland, I'm prompted to remind that the $6 billion Freedom Food industry will be celebrated during our four day Black Food Days, with Nicholas Perkins, new owner of Fuddrucker's as our signature guest on Aug. 31. I'm also appearing with the New Jersey African-American Chamber of Commerce at 5 p.m. that day. Check out the Freedom Food pages at BlackRestaurant.NET to see the size of the Freedom Food market in each metropolitan area.
Sept. 14 is as important as Sept. 22
When Dr. Carlton B. Goodlett ran for governor of California in 1966, he sent a message to African-Americans around the nation who had just achieved the Voting Rights Act the year before—don't repress your ambitions.
A change in the governance of California in 1851 led to a shift from John Fremont, who would become the first abolitionist candidate for President, to Peter Burnett, who had authored a law to ban Negroes from Oregon. Burnett then took away the right to vote and testify in court from Negroes, Indians and Orientals.
The 15th Amendment would reverse that 19 years later.
How laws are only as good as those enforcing them. That's why African-Americans in California must use Sept. 14 to send a message about the power of our vote for all African-Americans by voting against the recall of Gov. Gavin Newsom.
During the 18th annual National Black Business Month, we've focused on economics from politics.
During preliminary events, we hosted Tara Lynn Gray, the former president of the Fresno Black Chamber of Commerce, who is the Director of the Governor's Office of Small Business Advocacy.
At our opening event in Oakland, Attorney General Rob Bonta gave great remarks. These are the kind of public servants Gov. Gavin Newsom is bringing into the highest levels of state government.
Others include Toks Omishakin, the first Black director of Caltrans and Yolanda Washington, Secretary of Government Operations. Newsom also selected Dr. Shirley Weber as Secretary of State, who is up for re-election in 2022.
Weber, who addressed voting rights with us in May, is one of three Black statewide constitutional officers, along with Board of Equalization Chair Malia Cohen and Superintendent of Public Instruction Tony Thurmond.
This is the kind of representation in state decisionmaking that Dr. Goodlett envisioned. Behind Assemblymembers Augustus Hawkins and W. Byron Rumford, the state would pioneer fair housing law. Wilson Riles would become superintendent of public instruction and Willie L. Brown speaker.
But a backlash again sent California in another direction.
It has taken 50 years to get to the influence in state government won in the 1970s. And the backlash against the student strike would spread across the country.
So we have a responsibility to our ancestors, who organized the western flank of the Underground Railroad in the 1850s and eventually turned out Southern sympathizers in 1862, which helped a grateful Abraham Lincoln issue the preliminary Emancipation Proclamation on Sept. 22, 1862.
There were just 1,500 Negroes in California then. Now we are 3 million. In a low turnout election, we have the opportunity to set the tone for 2021 and 2022 nationally as Black statewide candidates vie in Virginia and New Jersey this November and in Arkansas, Kentucky, Wisconsin, North Carolina, Georgia and Florida next year.
Rev. Dr. Raphael Warnock, the senator from Georgia, was in San Francisco to say thanks for the help he received from California.
Our vote can regain the attention of the Biden-Harris administration that protecting the vote is the top priority and set the tone for another effort to repeal Prop. 209.
Put that ballot in the mail for the voters in Texas, Florida and Georgia who are fighting to keep armed thugs from harrassing them when they vote. Keep California moving in a positive direction because the work has just begun.