Driving solutions with historical, economic data
OWN OUR OWN DATA is an update of Frederick Douglass' admonition that our freedom depends on our ownership of businesses. John William Templeton, the speaker for Douglass' 200th birthday, is the founder of the 19th annual Journal of Black Innovation National Black Business Month, leading 31 Ways 31 Days sessions each evening at 7 p.m.  The 50-year-veteran journalist and historian also is the wanadu aroo or history advisor to the Songhoy People of West Africa, from which 75 percent of today's African-Americans are descended.  The creator of the 6,000 site California African-American Freedom Trail wrote Invisible Pioneers: Multiple Property Nomiantion to the National Register for African-Americans in San Francisco 1770-1985.  
JOHN WILLIAM TEMPLETON CALL 415-547-9851 FOR BOOKINGS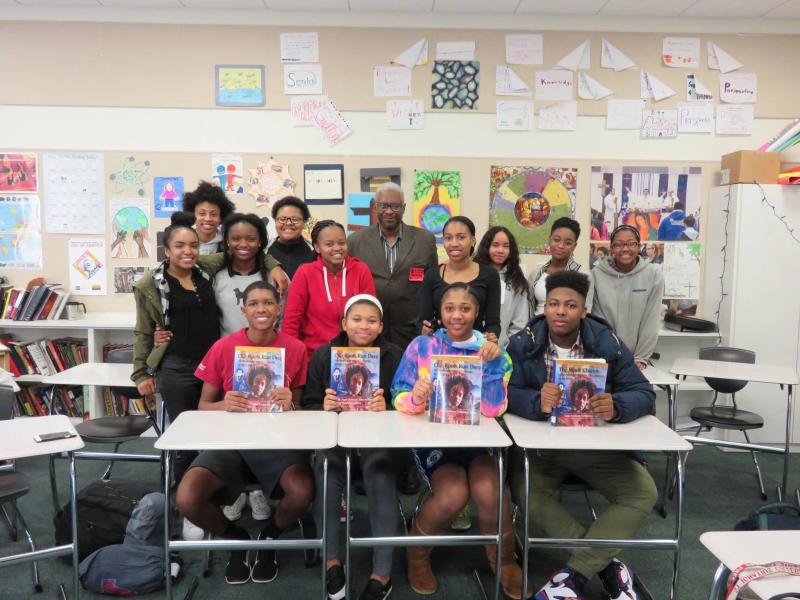 The Year of Woodson is ReUNION: Education-Arts-Heritage national initiative to spread the final year of the International Decade for Peoples of African Descent to every school in America.  1922 marked Dr. Carter G. Woodson's first textbook.
However, a century later, African-American youth are unable to see themselves in school curriculum. Historian John William Templeton created ReUNION IN 2010 to provide that peer-reviewed, evidence based content consistent with the Secretary of Interior's Standards for Historic Preservation. In his 2008 commissioned research study for the California Council for the Social Studies, he demonstrated the improved outcomes from the infusion of Black life into the classroom experience.
With Culture Fridays in San Francisco, he has engaged students, many written off by the system through expulsions and suspensions, in the research for the California African-American Freedom Trail, transforming young lives. His 2015 Presidential Panel at American Educational Research Association "The California African-American Freedom Trail: Belonging as a Prerequisite for Learning" and his 2013 AERA paper "Personal Authenticity and Perceived Chance of Success" show the psycho-social mechanics at work.
Cultural Mastery is the proprietary pedagogy developed through the Stanford School Redesign Workshop based on the research of Professor Sylvia Wynter, the patron saint of Caribbean intellectuals which we train through our Free African Schools workshop each summer with archived video on demand.    Bring ReUNION into your school with four hours daily of content that engages, enlightens and makes happy Black children.  Call 415-547-9851 to discuss ReUNION