Black construction employment down 100,000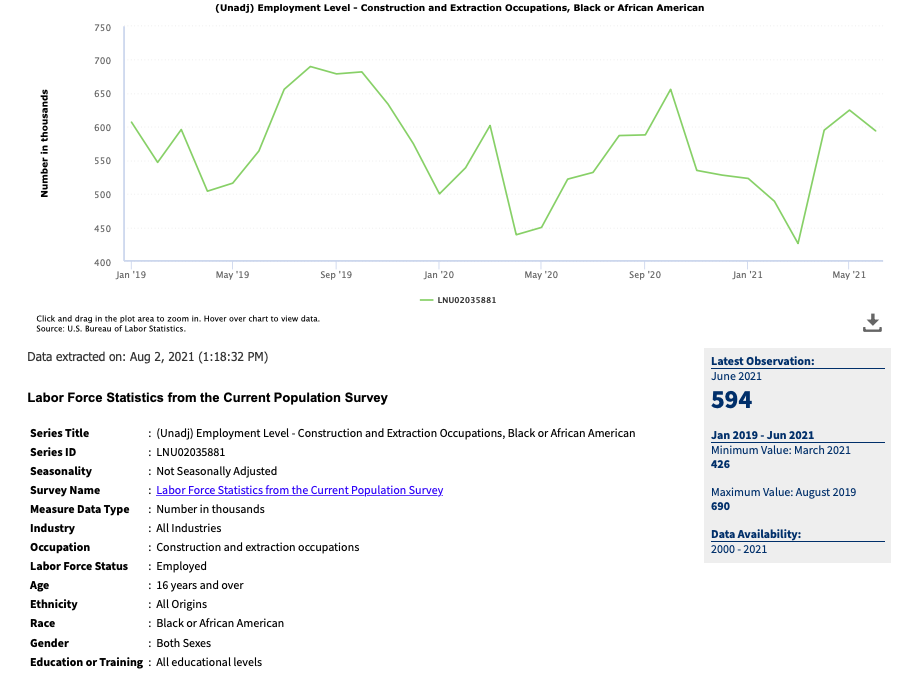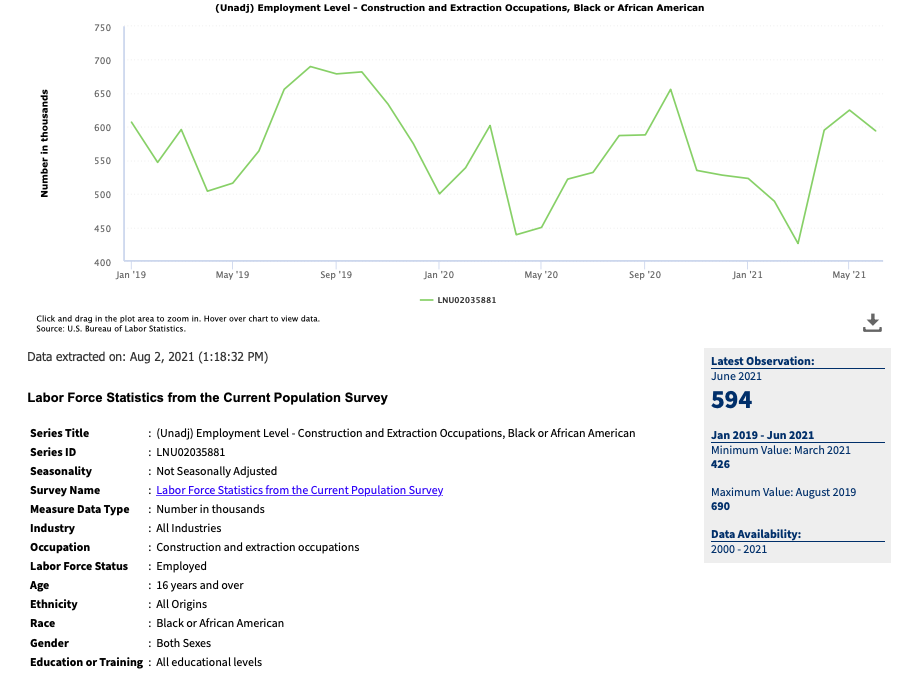 With infrastructure on the national agenda, the infrastructure for fair access to contracts needs work. Pandemic to Prosperity: State of Black Business, 18th edition analyzed the disparity studies prepared for each state to see minimal progress. Tonight, 31 Ways 31 Days Daily Dialogue consults with experts from across the nation to see where we are and where we need to go:
Arthur Howard Jackson, Commissioner of Transportation for Montgomery County, MD
Renee Alleyne Watson, Bexar County, Texas
Cynthia Stewart, Sustainable Options for Urban Living, Illinois
Patrick A.B. Barnes, BFA Environmental, Florida
W. Daniel Bickerstaff, AIA, NOMA, Ubiquitous Design LTD Ohio
Quentin Washington, Quintessential Construction Management DC
African-American construction employment is down 100,000 from its high in August 2019, according to the Bureau of Labor Statistics. With protections from evictions just expired, increasing those jobs is one of the top priorities of the 18th annual National Black Business Month..
Join us as we assess the new infrastructure legislation and American Jobs Plan at 7 PM Eastern