Year of Woodson concludes at home of Dr. Carter G. Woodson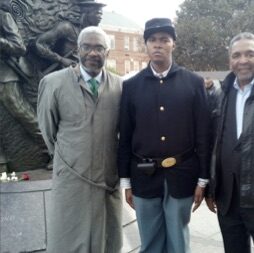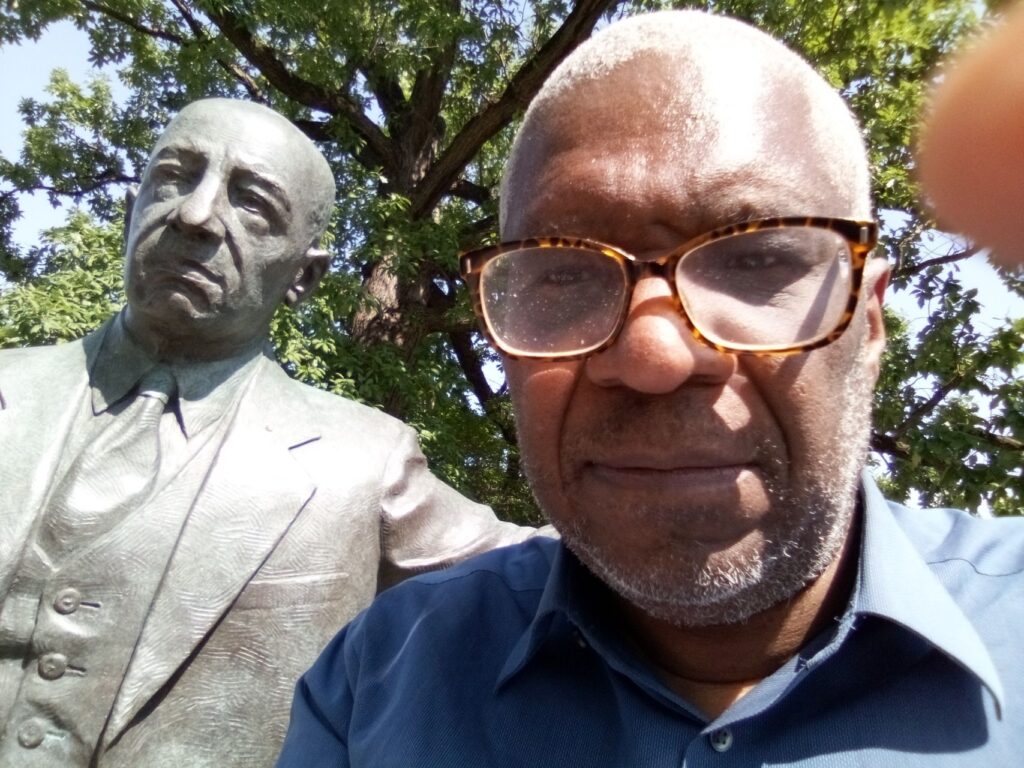 WASHINGTON — Every Black child should be able to identify their ancestors in the 1870 Census and among the five million African American veterans, according to the founder of the 20th annual Journal of Black Innovation National Black Business Month.
They should also pursue fields which support the $8.5 billion diamond industry, advised the chair of the African Diamond Council during the launch of Capitalizing Our Heritage: State of Black Business, 20th edition Monday.
John William Templeton, seated next to the life sized figure of Dr. Carter G. Woodson and before the 209,145 U.S. Troops of African Descent at the African American Civil War Memorial, said that is a minimum preparation to provide Black children with the armor to complete the mission Woodson began more than a century ago.
He was joined by business, religious and civic leaders from seven states meeting with Sens. Jon Ossoff and Rev. Dr. Raphael Warnock, federal agency leaders and staff of the Senate Finance Committee to insure that infrastructure, health, environment, agriculture and education spending delivers on the covenant with five million Black veterans throughout American history beginning with Crispus Attacks in 1770. May 17 is the anniversary of the Brown v. Board of Education.  These seven Southern states have not received the funding fairness promised by the decision.
 Dr. M'zee Fola Ngenge, chair of the African Diamond Council, joined Templeton for the release of his 20th annual study to follow up the One People, One Destiny objective established last August in Bridgetown, Barbados.
He recommended HBCUs and K12 schools prepare American students for roles in the 18 nations with diamonds, including Botswana which passed Russia as the world's top producer. The American born entrepreneur became the first Black diamontaire in the 1980s.
Templeton concludes the Year of Woodson, marking the centennial of the first textbook on Black history, on Memorial Day at American Beach in Florida and sparks the last year of the International Decade for People of African Descent. He is executive producer of ReUNION: Education-Arts-Heritage, the 12 year old instructional network for learners of African Descent.
Capitalizing Our Heritage: State of Black Business, 20th edition, is available at souloftechnology.com
Templeton guides hundreds of architects on preservation strategies for Black communities during four days of professional development at AIA'23: Conference on Architecture June 7-10.