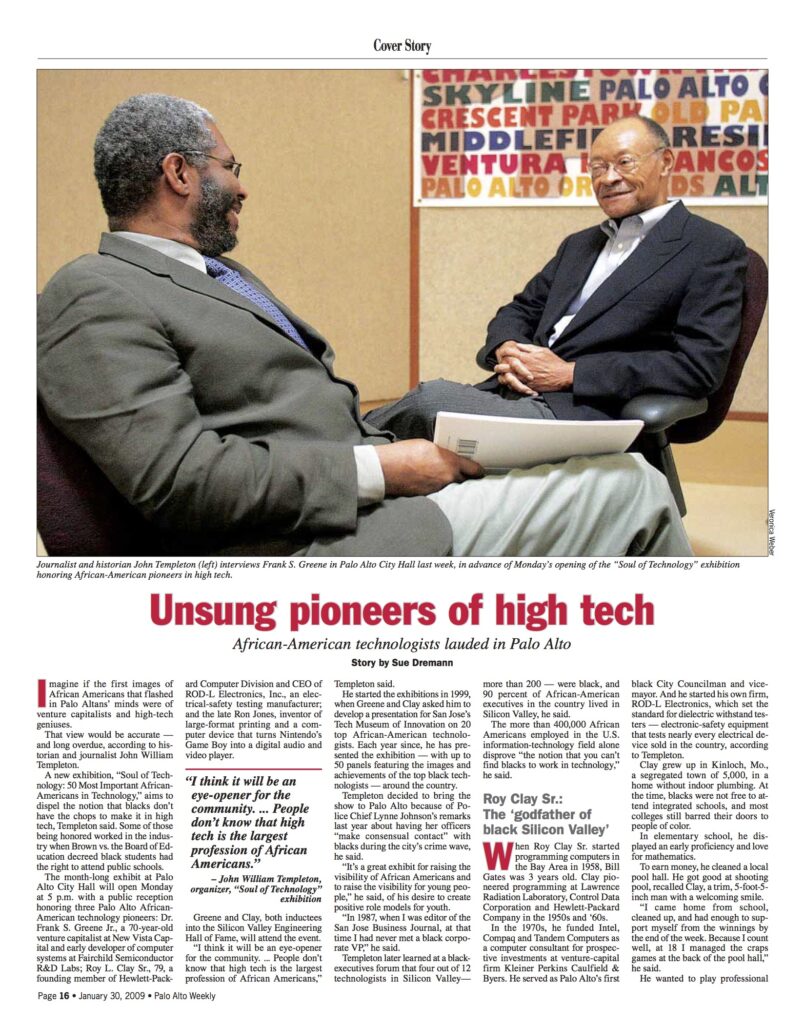 SAN JOSE, CA–Former San Jose Business Journal editor John William Templeton called for ten billion dollar African-American technology enterprises over the next three years during a town hall Reaching the Tech Promised Land Tuesday, Oct. 17 at 6 p.m. in Room 189 of the College of Engineering at San Jose State University. It was the eve of the anniversary of the momentous stand by San Jose State track athletes John Carlos and Tommie Smith at the 1968 Mexico City Olympic Games. He's known as the pioneer of civil rights in high technology for three decades of research, legislation and advocacy that has produced hundreds of thousands of jobs for African-Americans.
Templeton, Publisher of the Journal of Black Innovation, showed his 2009 documentary Freedom Riders of the Cutting Edge and a portion of his Ten to a Billion presentation to the National Urban League conference as he previewed the Roy L. Clay Sr. Technology Pinnacle Award on Jan. 15, 2024 during the 23d Innovation&Equity Symposium.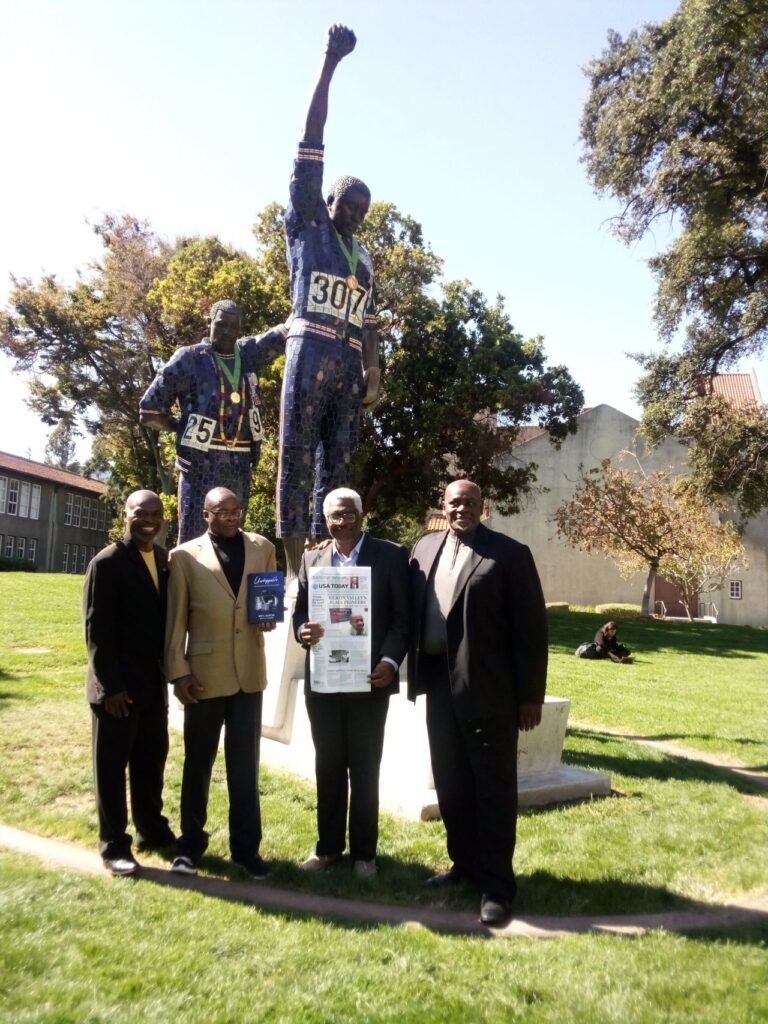 Roy L. Clay Sr. was the first Black student to integrate a predominately white Southern institution in 1947. Within 11 years, he arrived as Lawrence Radiation Labs to program the fastest computer in the world for the Atomic Energy Commission. The Silicon Valley Engineering Hall of Fame member was selected by David Packard to lead computer research and development for Hewlett Packard in 1965, programming the HP2116.
Because of his belief in domestic manufacturing, Clay created his own company, Rod-L Electronics, in East Palo Alto to create jobs for the predominately Black city, hiring among residents. The Technology Pinnacle Award recognizes those who create industries like Clay.
Recent Pinnacle selectees include (in memoriam) Dr. Frederick Foreman of Mathematical Modelling Inc.; Gregory Robinson, retired director, James Webb Space Telescope; Chair of the Joint Chiefs of Staff Gen. C.Q. Brown; Dr. Timnit Gebru; Freddie Figgers of Figgers Communications and Derek Peterson of Soter Technologies.