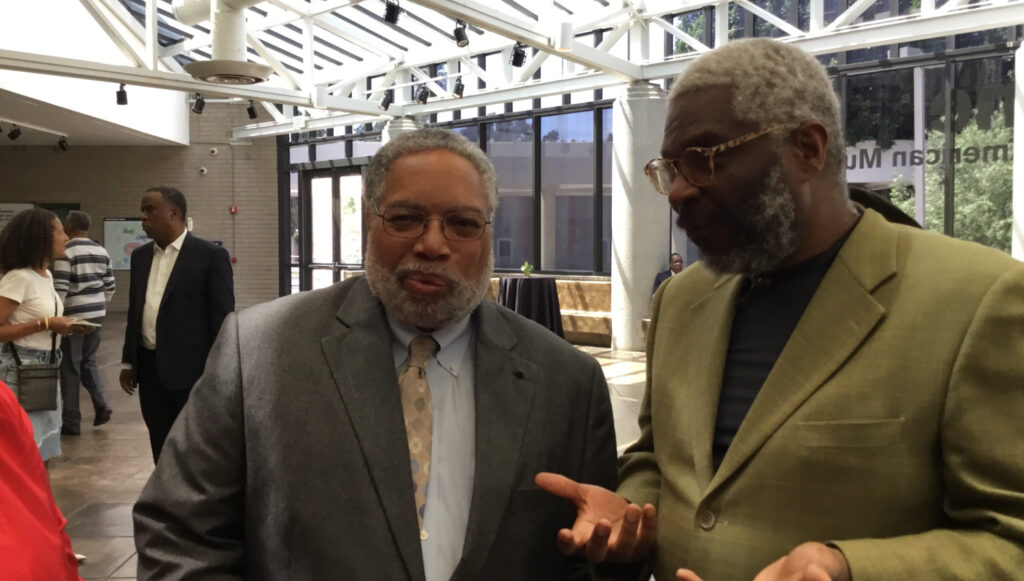 AIA23 California African-American Freedom Trail June 7-10
How to Do Equity
Burbridge Center for Inclusive Innovation
Mapping MAYA April 29
Raising the 7% in Construction May 4
Intersection of Cinco de Mayo and Juneteenth May 5
Freedom Awakening May 14
Capitalizing on Our Heritage: State of Black Business, 20th edition May 15
Brown v Board D.C FlyIn May 16-17
BlackFlorida500 American Beach May 29
Register at souloftechnology.com
SAN FRANCISCO– The Conference on Architecture '23 will get a roadmap for Capitalizing on Black Heritage as a new paradigm in land use policy from historian and economic expert John William Templeton June 7-10.
Templeton, creator of the 6,000 site California African American Freedom Trail and the 20th annual Journal of Black Innovation National Black Business, shows how Black architectural heritage is the key to solving a variety of civic challenges.
He will share findings from communities around the nation where Black institutions are taking the initiative to plan their relationship with the land.
Also, chair of the Central Brooklyn Economic Development Corp., his two hour tours of the trail will show how architects and planners rejuvenate instead of displacing Black communities.
In the 1980s, Templeton chaired the Jackson Ward project area committee, which created the largest Black business historic district in the nation, still thriving after 40 years.
In 2007, he negotiated an end to a gang war in San Francisco's Western Addition by teaching a dozen shot callers about the global significance of the neighborhood.
New reports on Santa Clara County indicate that the county, where Templeton prepared a context statement of Black heritage in 2010, is one of the few where the value of Black real estate on average rose. The Black population also grew during the period unlike most California counties.
USA Today is the latest publication to feature the 6,000 site California African American Freedom Trail. At the Moscone Center, conference attendees can get the Trail brochure, a partnership with San Francisco Travel since 2015 and they can join the experience which carries 2.0 Learning Units at the following times.
June 7 9:30 am
June 8 2:30 pm
June 9 2:30 pm
June 10 12:30 pm
Register at https://conferenceonarchitecture.com/schedule/#poster-2386534
They can also order his books including a trilogy on the 13th, 14th and 15th Amendment and the four volume history of California plus the new Capitalizing Our Heritage: State of Black Business, 20th edition at CaliforniaBlackhistory.com His book Come This Far By Faith: African Americans 1980-2020 is a longitudinal study over 40 years of more than 100 metropolitan areas.
Templeton's honors include wanadu aroo or history advisor of the Songhoy People of West Africa, outstanding alumnus of the Catherine Hughes School of Communications at Howard University, California Sesquicentennial Commendation, community activist of the year from the San Francisco NAACP and chairman's award from the Oakland African American Chamber of Commerce.
He is lead developer of the Sargent Johnson National Museum of African American Art and the Dr. T. Nathaniel Burbridge Center for Inclusive Innovation.
Central Brooklyn EDC has been tapped by Borough President Antonio Reynoso to demonstrate how to reduce unemployment by creating a Black business district in Brownsville.