Description
'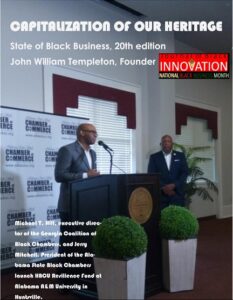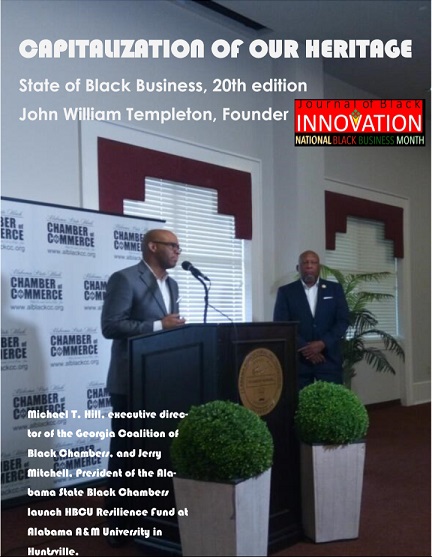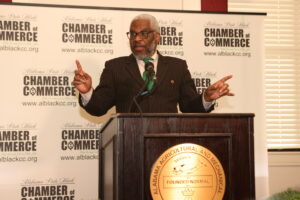 Join the founder of the JOURNAL OF BLACK INNOVATION NATIONAL BLACK BUSINESS MONTH and one of the Black World's top historians and curriculum developers for a eye-opening exploration of the value of Black heritage and how to maximize the Justice40 programs to bring the infrastructure for prosperous, safe communities into effect.
John William Templeton is developer of the new Sargent Johnson National Museum of African American Art in San Francisco and began February in PRWeek recounting how he used the first Black History Month to get funding for the Schomburg Center in Harlem. He was also project chair for the Jackson Ward National Historic District in Richmond in the 1980s. As board chair of Central Brooklyn Economic Development Corp. for the past three years, he's overseen a 17-fold increase in revenues and Central Brooklyn was tapped last month to create dozens of new Black firms in vacant commercial spaces.
He presents June 8 to the American Institute of Architects national conference on the California African-American Freedom Trail.  On May 15, he unveils the 20th annual Capitalization of Our Heritage: State of Black Business, 20th edition during a national press conference with key state legislators.
He can show you how to avoid lynching by red tape as unprecedented federal funding arrives at the local level in the next two years and provide the messaging to win the culture wars. Just think, our enemies want to fight us over culture! That is in our favor.
Known as the Black encyclopedia, Templeton has information dominance in any debate, something he learned as co-captain of Howard University debate team. He is the wanadu aroo, or history advisor of the Songhoy people, from whom 75 percent of today's African Americans are descended.
A National Park Service subject matter expert, he authored the first trilogy on the 13th, 14th, 15th Amendment and was speaker at the 200th anniversary of Frederick Douglass.  He's also published blackmoney.com, the African, African-American and Caribbean business daily since 1995 and produced ReUNION: Education-Arts-Heritage educational channel since 2010 with trouble free curriculum that advance Black children's outcomes.
The State Historical Resources Commission endorsed his 6,000 site California African American Freedom Trail in 2015 and San Francisco Travel collaborates on his Freedom Trail brochure distribute at the Moscone Convention Center. That followed his 1991 publishing of Our Roots Run Deep: the Black Experience in California, Vols. 1-4.
As founder of JOURNAL OF BLACK INNOVATION NATIONAL BLACK BUSINESS MONTH, he created Our10Plan, the African American economic strategy, with cultural heritage as a main pillar.
He's got the vision, experience, courage and skill to take your community to the promised land that Dr. King prophesyed. Get your Journal subscription and access his year-round programs.