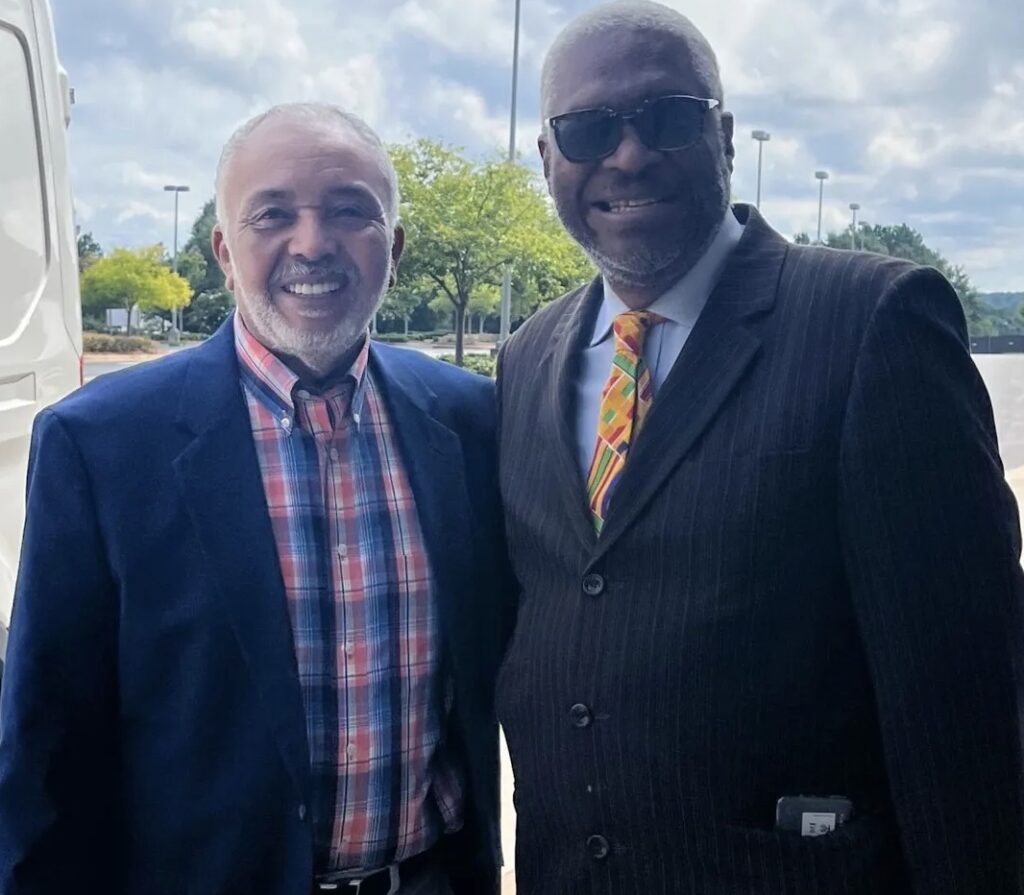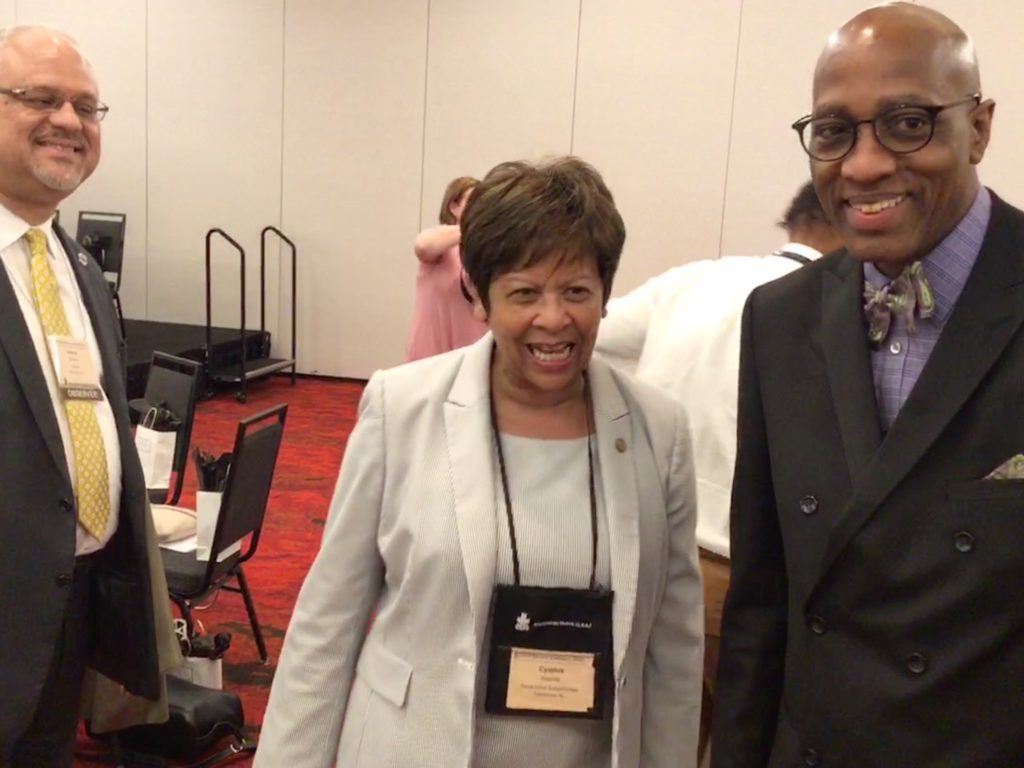 In the Year of Woodson and the eighth year of the International Decade for Peoples of African Descent, join us for Capitalizing Our Heritage events across the nation.
Right, we present six National Register nominations, the first for any Black properties in San Francisco, at noon on the anniversary of the most important speech in African American history and the birthday of the NAACP as well as Lincoln's birthday, at Hannibal Lodge No. 1, 2804 Bush St. Sunday, Feb. 12 along with officers of the Prince Hall Grand Lodge of California.
Bill Allen, (left) creator of the largest Black shopping mall in the nation, hosts us at New Black Wall Street Marketplace in Stonecrest, GA at 5:30 p.m. on Feb. 15 with special guest Rep. Billy Mitchell, president of the National Black Caucus of State Legislators.
Five years ago, the Presbyterian Church USA General Assembly voted 485-9 to publish Let The Monster Perish, the first speech by an African American in the U.S. Capitol. It also made a covenant with Stillman College in Tuscaloosa, AL, the only institution of higher learning explicitly backed by the denomination in this way.
Stillman Trustee John William Templeton, Overture Advocate in 2018, discusses Garnet as the prophet of Black Resistance during morning worship at Brown Memorial Presbyterian Church on the Stillman College campus Feb. 19 at 11 am in Tuscaloosa. Pictured above are Dean of Chapel Dr. Joseph Scrivner; President Dr. Cynthia Warrick and the first Black Stated Clerk of the denomination, Dr. J. Herbert Nelson.