Caricom holds 50th heads of state conclave
Caribbean Community heads of state meet in Trinidad and Tobago for 50th time. Trinidad and Tobago Prime Minister Keith Whitney welcomes UN Secretary General Antonio Gutierrez as Dominica Prime Minister Roosevelt Skerritt takes the helm.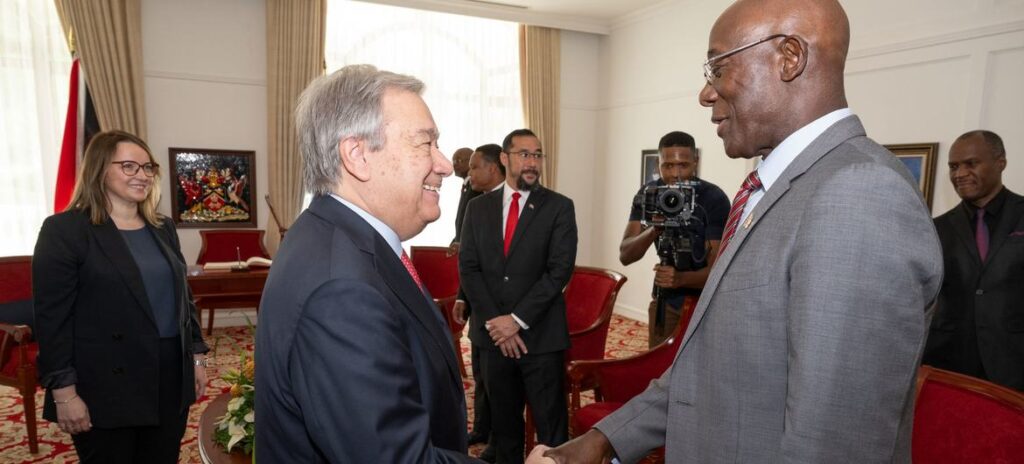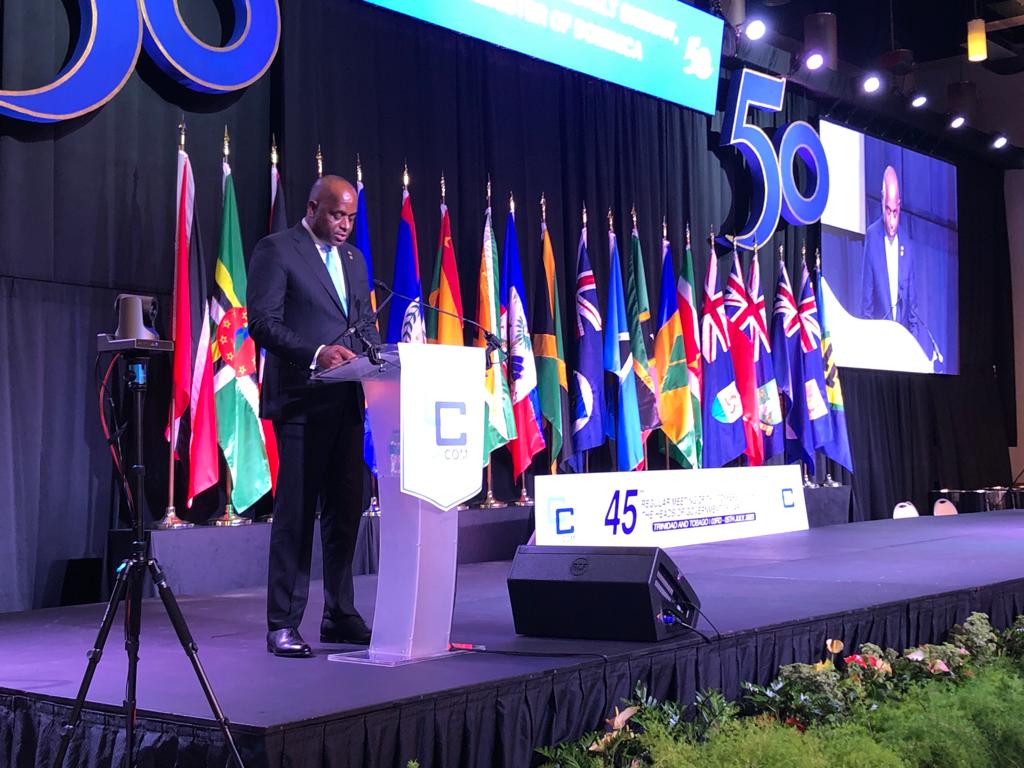 PORT OF SPAIN — Black Money Worldwide, July 3, 2023 — The 50th year of the Caribbean Community began with a call from its chair to reduce food imports and resolve instability in its largest nation, Haiti. The UN Secretary General noted that less than a fourth of the humanitarian appeal has been delivered.
Dominica Prime Minister Roosevelt Skerritt opened the three day heads of state gathering by stating:
"Our drive to reduce our food import bill by 25 percent by 2025 depends in large measure on intra-regional transportation. The early indications are that our agriculture sector is rising to the challenge.
Skerritt added, "We need our entrepreneurs, therefore, to look favorably upon the opportunities available in the transportation sector and be there for the long haul. As we reflect and deliberate on the challenges of true integration, we must address our minds to the complex issues facing our Member State, Haiti. We have committed as a Community to supporting the Haitian people; to broker a Haitian-led solution, to the instability that they now face. It is a crisis that requires our continued support and the support of the wider international community."
Speakers include President of Rwanda, H.E. Paul Kagame; the UN Secretary-General, H.E. Antonio Guterres; President-Designate of the United Nations Climate Change Conference (COP 28), H.E. Dr Sultan Ahmed Al Jabe; the Prime Minister of the Republic of Korea H.E. Han Duck-Soo; US Secretary-of-State, Mr Anthony Blinken, and Democratic Leader in the US House of Representatives, Congressman Hakeem Jeffries.
Gutierrez arrived from Haiti with this report: "The security situation is appalling, humanitarian needs are soaring, and there is not yet the political solution in sight. But I came with hope and optimism. It is impossible to look at the crisis without seeing the long shadow of centuries of colonial exploitation, extortion, dictatorship and other screaming injustices. We must help ease the suffering of the Haitian people. I want to remind that our humanitarian appeal is only funded at 23 per cent. It is a tragedy within a tragedy."