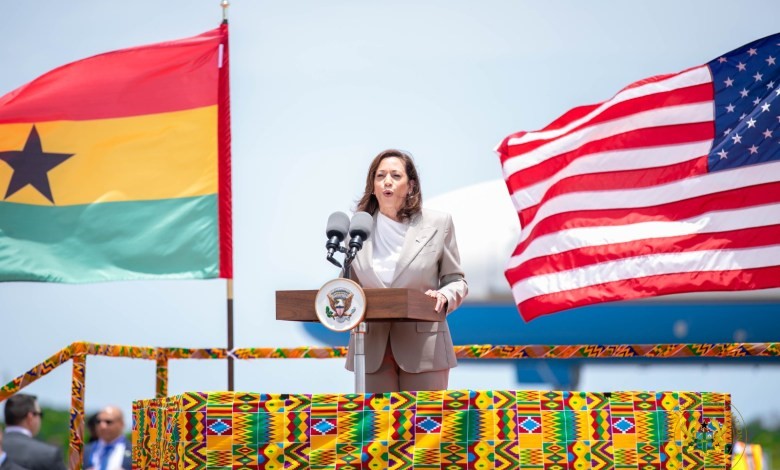 Harris announces AfCTA collaboration for women, youth entrepreneurship
BMWORLDWIDE–ACCRA—Vice President Kamala D. Harris announced the creation of a Small Business Development Center at the Secretariat of the Africa Continental Free Trade Agreement at the opening of her three day African visit.
Serenaded by ancestral drummers when landing Sunday, Harris first reached out to a group of children as she emphasized that the continent's median age is 19 in arrival remarks.
The trip also includes visits to Tanzania and Zambia.