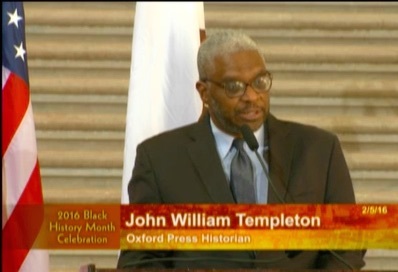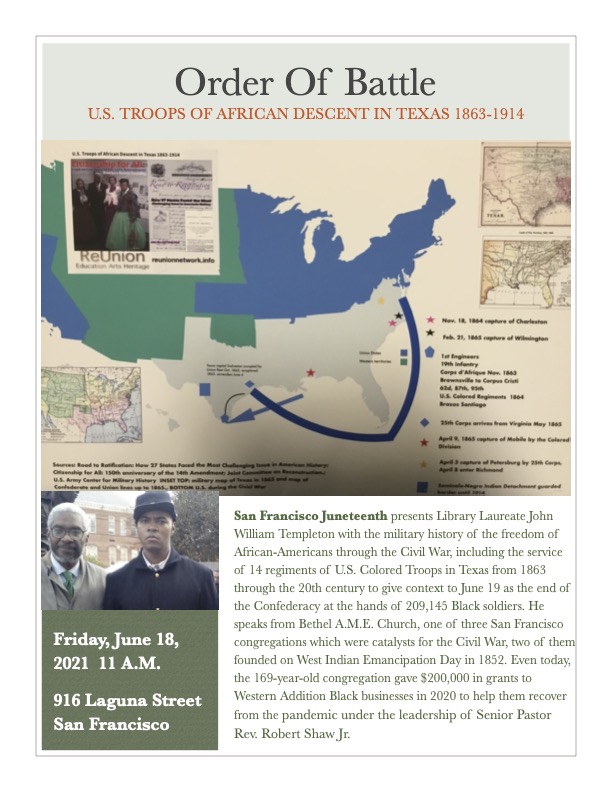 Restoring the history that created modern America and Mexico has been the mission of John William Templeton, author of Freedom is More Precious than Gold: African-Americans in the West in the Oxford Encyclopedia of African-American HIstory, the Age of Frederick Douglas.
Two years after that comprehensive history of 23 states, he was commissioned by the California Department of General Services to interpret the California adoption of the 13th Amendment. He created the exhibit Gold Rush Abolitionists to appear in the Historic State Capitol Museum.
By 2013, he found all of the resolutions of adoption for every state that ratified the 13th Amendment, using them as the springboard for Road to Ratification: How 27 States Faced the Most Challenging Issue in American History.   For each state, he discovered the first African-American to appear in the jurisdiction and brought the history forward to 1865.
The comprehensive approach incorporates the multi-lingual history of a country which was only one-tenth occupied by Great Britain, but whose history is almost exclusively told through an English lens.
He presented Order of Battle: U.S. Troops of African Descent in Texas 1863-1914 as the keynote speaker for San Francisco Juneteenth in 2021.