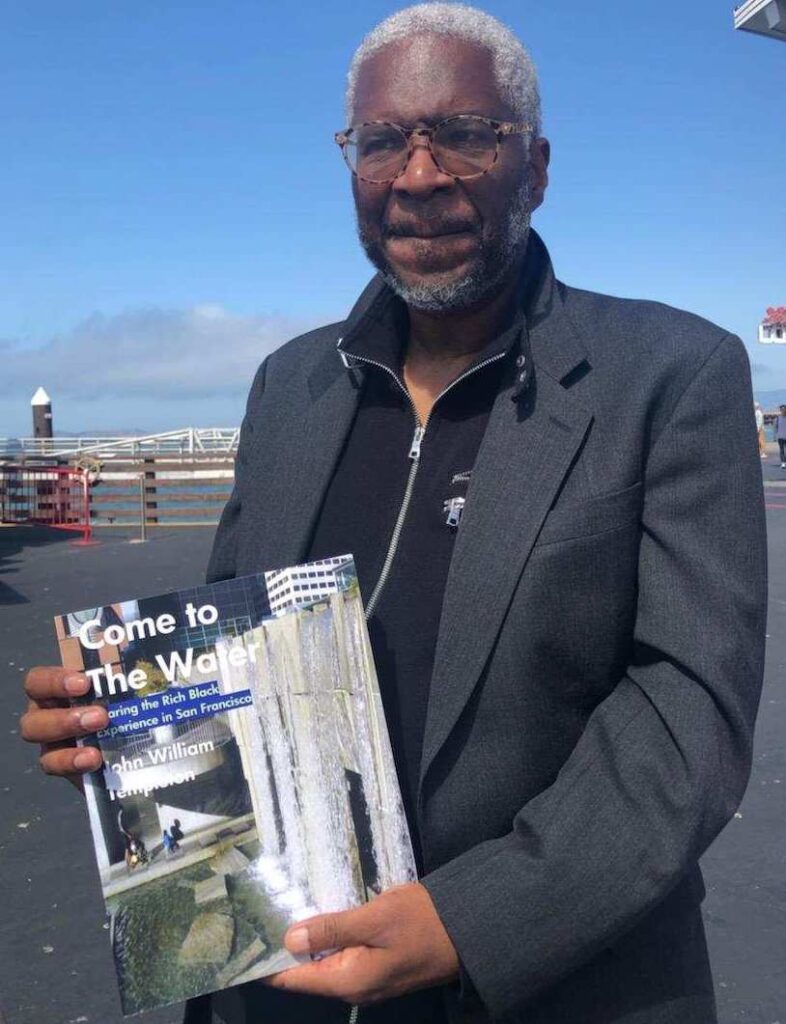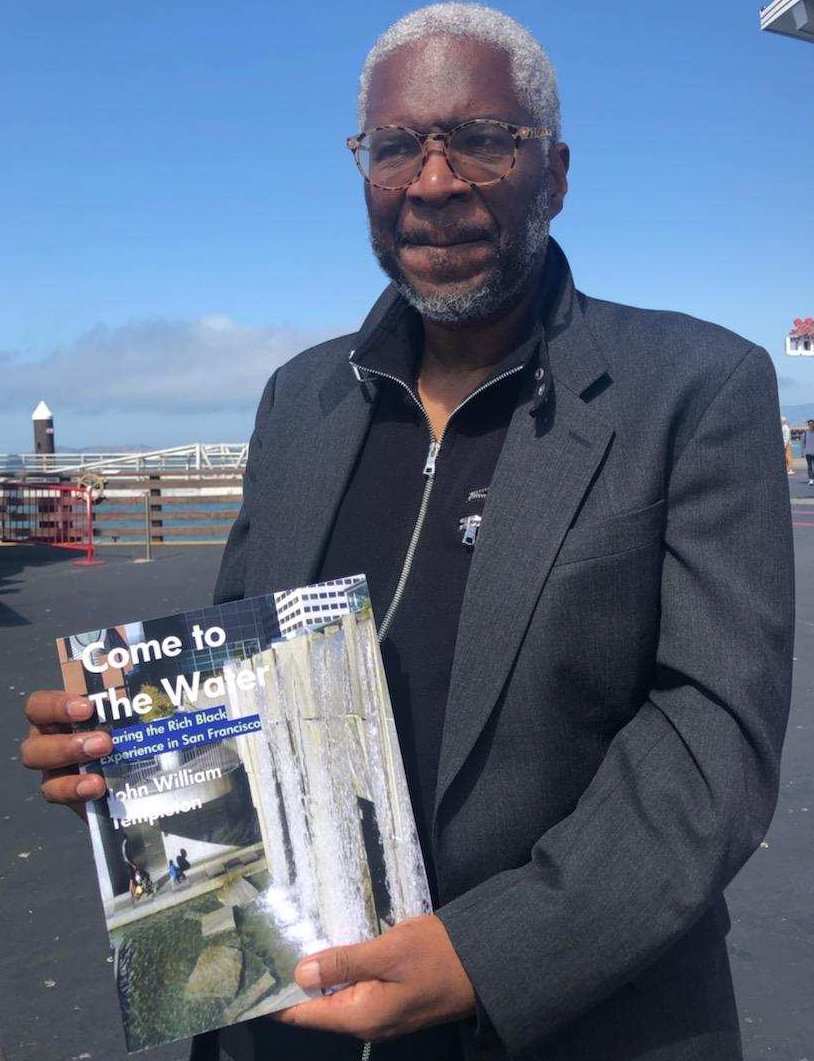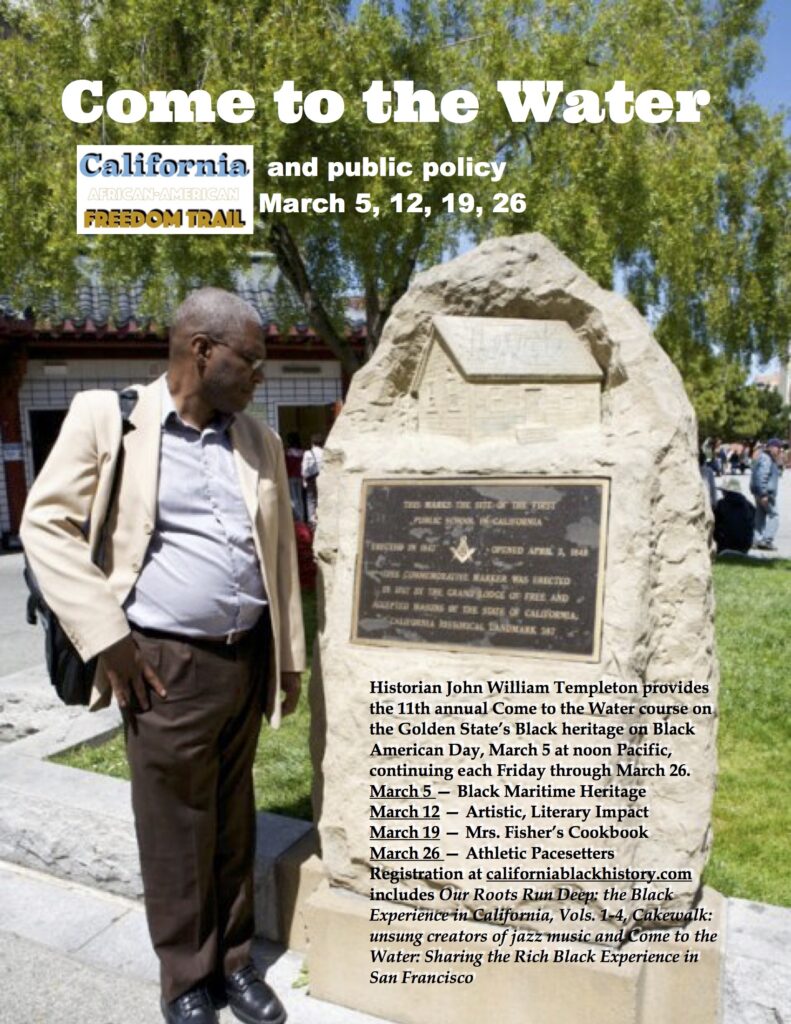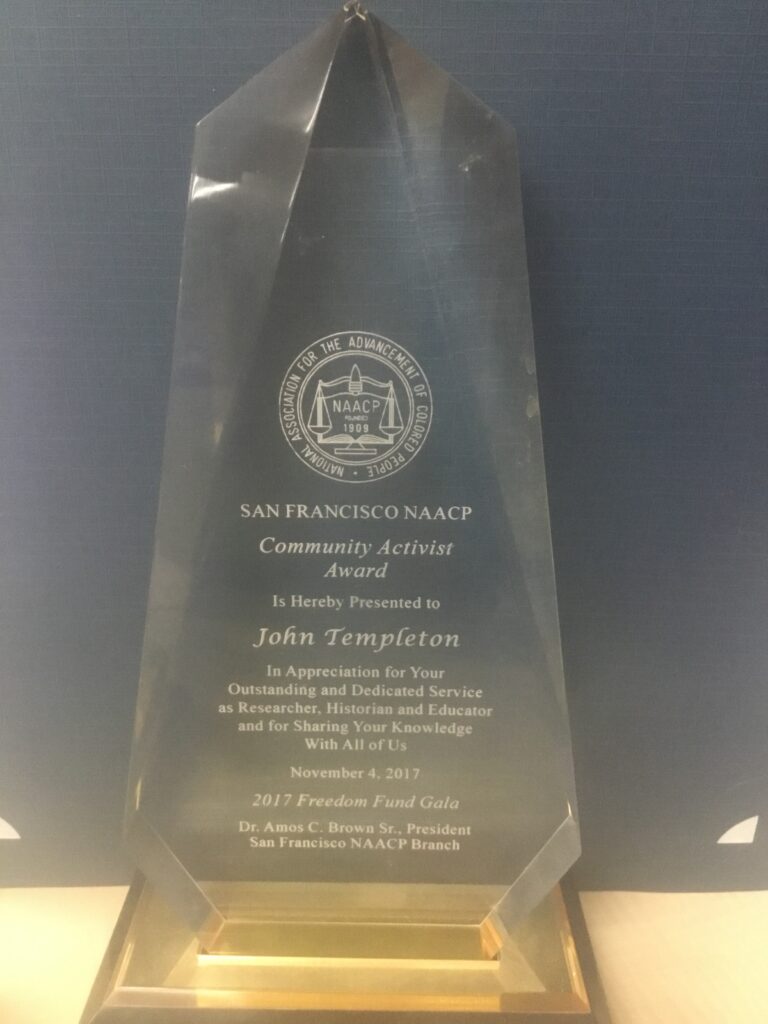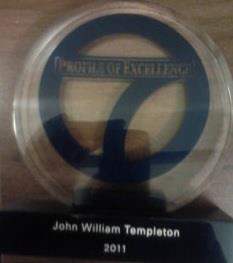 If you don't know that California has a holiday on March 5 called Black American Day, then you need Come to the Water: Sharing the Rich Black Experience in San Francisco, the textbook for the seven-week annual course on the city's extensive and globally significant African-American journey.
Perhaps you didn't know that California's first public school was founded by a multi-lingual African-American millionaire mariner in the 1840s. With philanthropist/developer Clinton Reilly, author John William Templeton presented a statewide effort to quell chronic absenteeism using Come to the Water.
Developed with 30 noted experts, it began as the context statement on African-American history in San Francisco at the request of then-Mayor Gavin Newsom, who sought to address outmigration of African-Americans and has become the reference work for San Francisco Public Library reference librarians and Golden Gate National Recreational Area rangers and interpreters. Hundreds of San Francisco Unified educators use the book.
ReUNION: Education-Arts-Heritage, the African-American children's instructional channel, provides a 180-day course Come to the Water: How African-Americans Put California on the Map with footage of the 6,000 sites of the California African-American Freedom Trail.
The San Francisco Board of Supervisors endorsed the African-American Freedom Trail in June 2014 on a resolution authored by Mayor London Breed, City Attorney David Chiu and Police Commission President Malia Cohen when they served as Supervisors.
Experience the awe of Come to the Water year-round with the California African-American Freedom Trail sea cruise Saturdays at 10:30 a.m. at Pier 43 1/2 as Templeton teams with Tom Escher and Red and White Fleet to provide the nation's only black history sea cruise. Teen musicians with Project Level from the African-American Art and Culture Complex are in the process of producing an audio tour to play on all Red and White tours.