Brownsville has historic gun violence reduction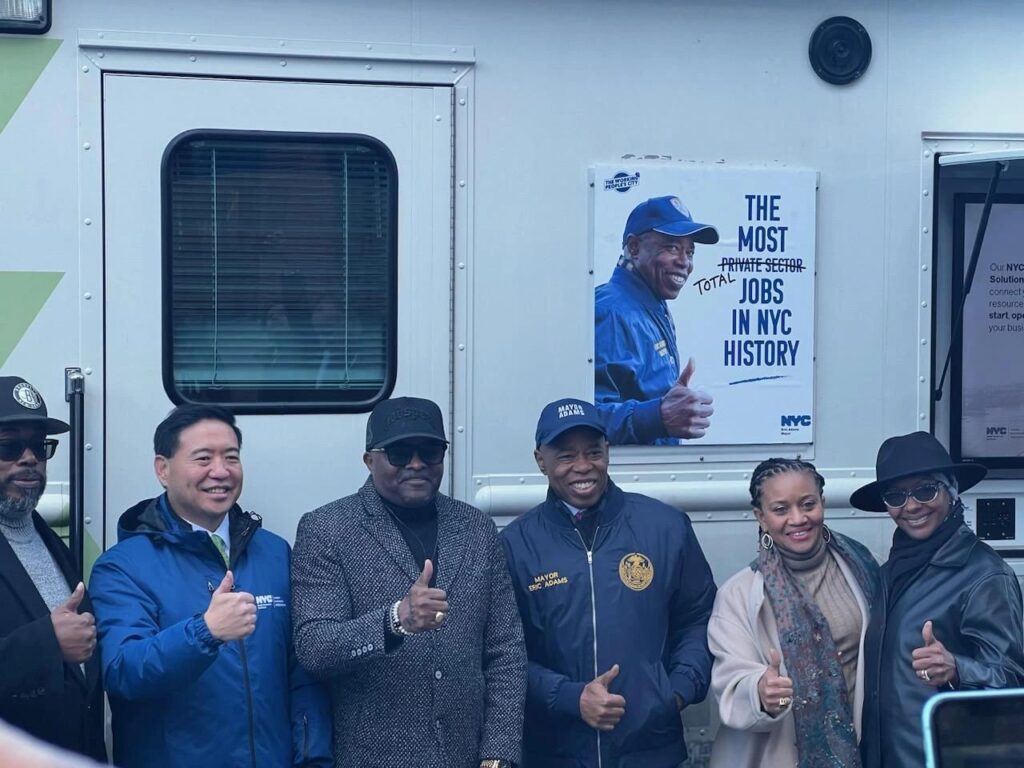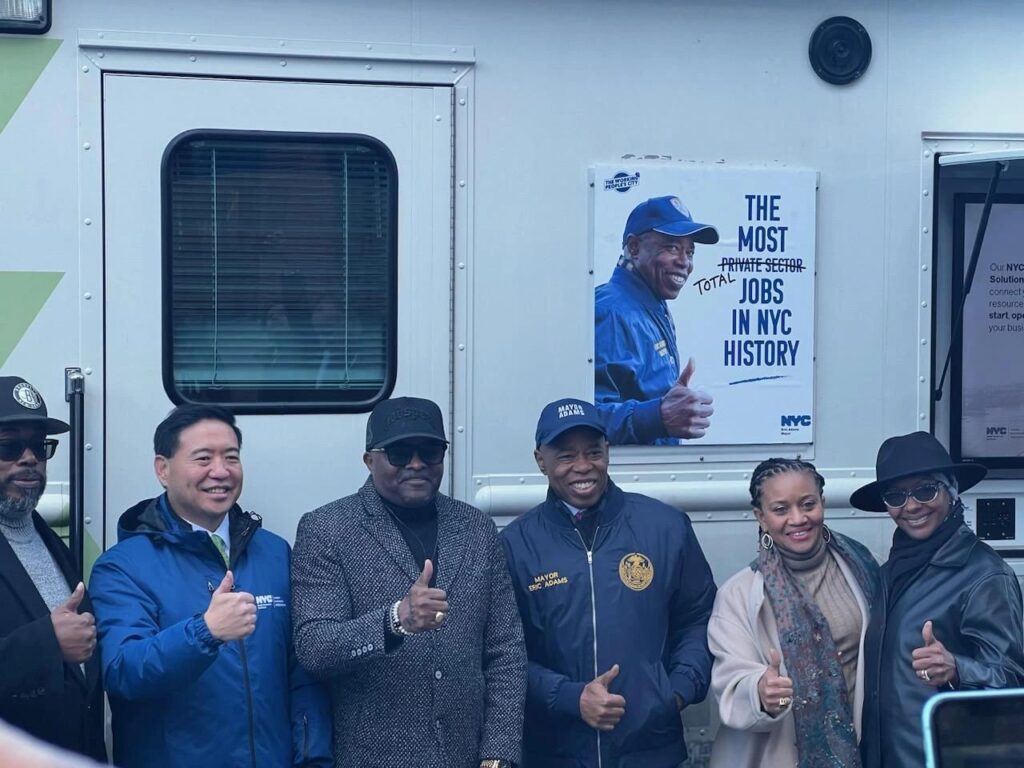 NEW YORK–Mayor Eric Adams said the Brownsville neighborhood has experienced the sharpest decline in gun violence of any community in the nation's largest city, a dramatic model of how the New Black Urbanism can transform cities.
At Belmont Plaza, Adams and Police Commissioner David Cano said gun violence was down 73 percent and overall crime reduced by 17 percent as the mayor brought a mobile office from the Small Business Services Department to bring career services directly to residents.
It was a success story for the Brownsville Hub Collaborative, including Community Board 16, Urban Design Studio, Pitkin Business Improvement District and Central Brooklyn Economic Development Corp., which received a $1.3 million grant from the Robinhood Foundation two years ago for an economic mobility effort in the city's densest Black population, and the densest population of public housing in the world. The same strategies can work in similar communities anywhere in the world.
The community building has worked so well that Precinct 73 has turned some blocks over to volunteer residents to patrol on an experimental basis.
Adams' press conference was a eloquent reply to a CBS series East New York, which depicted the predominately black areas of Brooklyn as so dangerous that police wouldn't even live in them. Brooklyn activists, led by Central Brooklyn Chair John William Templeton, urged the network to cancel the series, which occurred after only one season.