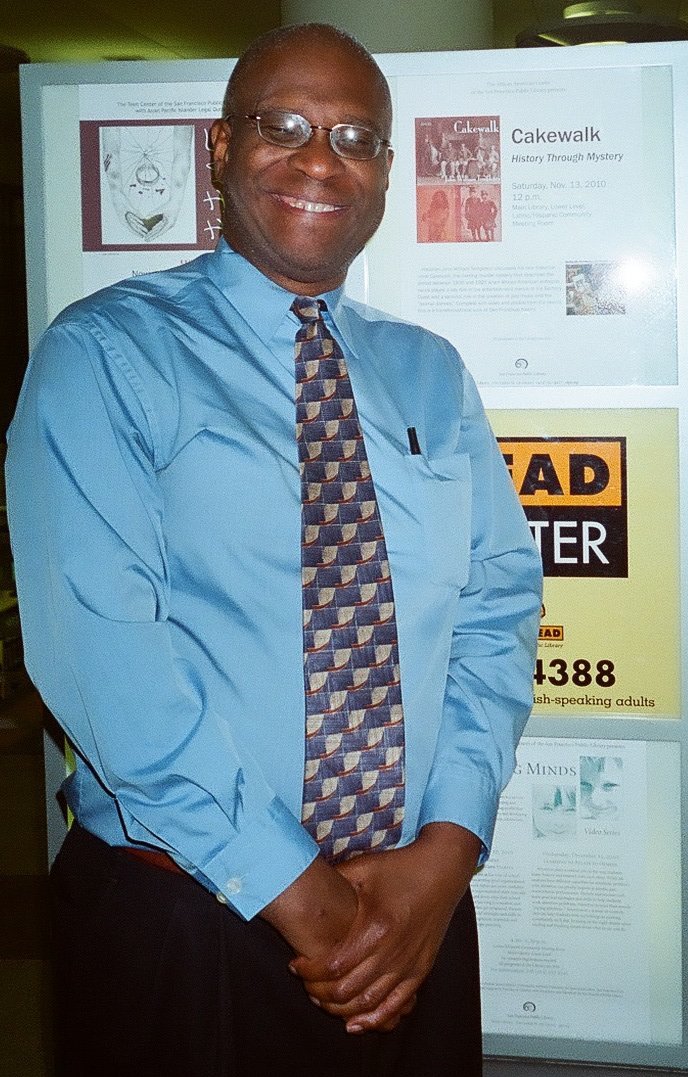 A historical detective par excellence
You will not find these stories anywhere else, because of his dogged determination to share the truth
In 50 years as a journalist and author, John William Templeton is known for discovering remarkable narratives:
Cakewalk: the unsung creators of jazz music tells the long-hidden account of the first jazz club in history-located on San Francisco's Barbary Coast through 14 years of research.  It inspired the construction of the Fillmore Heritage Center in San Francisco and creation of the Jazz Heritage Center.  Get Cakewalk for Jazz Appreciation Month.
Grampa Jack's Secret traces Templeton's own family tree back into 15th century Songhoy where his ancestor was a medical school professor. He also discovers relatives who had continuously owned land in his native Iredell County, N.C. since the 1790 Census and who have been in business since 1820.  This 1994 book preceded the advent of online data bases.  He provided regular commentary on the Compuserve African-American Art and Culture bulletin board on how to research family roots.
His most massive investigation covers the entire pre-1870 Black experience in America–the trilogy on the 13th, 14th and 15th Amendments:
Road to Ratification: How 27 States Faced the Most Challenging Issue in American History–R2R asks five questions about each state that ratified the 13th Amendment, the most important event in African-American history; who was the first Black person in the jurisdiction; where was the first Black school: where was the first Black church; who fought in the Civil War and when did slavery end in the state, telling the history through the sacred texts of 19th century Black authors and primary source documents to filter out the influence of biased publications
Citizenship for All: 150th anniversary of the 14th Amendment–the foundation of modern America was the first result of Black political activity. The narratives given in the Joint Reconstruction Committee form the basis for explaining how the nation took sides with the Black freedom struggle and provides a pathway for current and future policy.
We Fought, We Vote: 150th anniversary of the 15th Amendment–today's most contentious issue was actually settled a century and a half ago, but most contemporary observers are ignorant of all three Reconstruction amendments. This shows how a measure that even its backers thought was impossible two years earlier came about because of organization by African-Americans.  This amendment is uniquely African-American and should be revered for the agency shown.